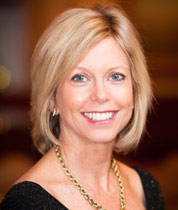 Managing Director, Member Services
Ruth Easterling is managing director of member services for Family Office Exchange (FOX). In her role, she works with family and advisor members to understand their objectives and provides guidance to help address their unique needs through the resources available at FOX. Ruth also moderates the Private Trust Company Network and works with the team at FOX to develop programming and insights for the Network. Ruth has held multiple roles at FOX including leading FOX member services, supervising the delivery of learning programs, and overseeing marketing to drive the redesign and brand initiatives that differentiate FOX today. 
Prior to joining FOX, Ruth worked with the professional services firm Smith, Bucklin & Associates, which provides management and consulting services to more than 180 associations. She served as executive director to professional associations ranging in size from 300 to 4,000 members, re-engineering membership structures and planning processes to better enable organizations to maximize their potential through efficient governance structures and member participation. In addition, Ruth often consulted with international and national organizations on strategic planning and governance design.  
Ruth holds a B.A. degree in Management and Leadership from Judson College.