Is Your Enterprise Family Prepared to React to Uncertainty? 
Gaining understanding and insight into how your family is managing opportunities and risk can be a strong advantage in building family resilience and nimbly adapting to technological, social, and economic uncertainty. 
The FOX Enterprise Families Assessment Tool allows you to visually evaluate the following: 
Where your family is currently focusing its attention 
Areas of greatest risk that may need attention 
Priorities of the enterprise: the family, the businesses, philanthropy, and/or the family office 
Progress and commitment to family alignment, vision, goals, governance and leadership 
The assessment consists of 100 yes/no questions. 
 
---
We encourage that you share this assessment widely with your family members, executives from your family office, and board members. Your individual results are displayed visually so you can easily compare results with one another and pinpoint key areas you would like to address.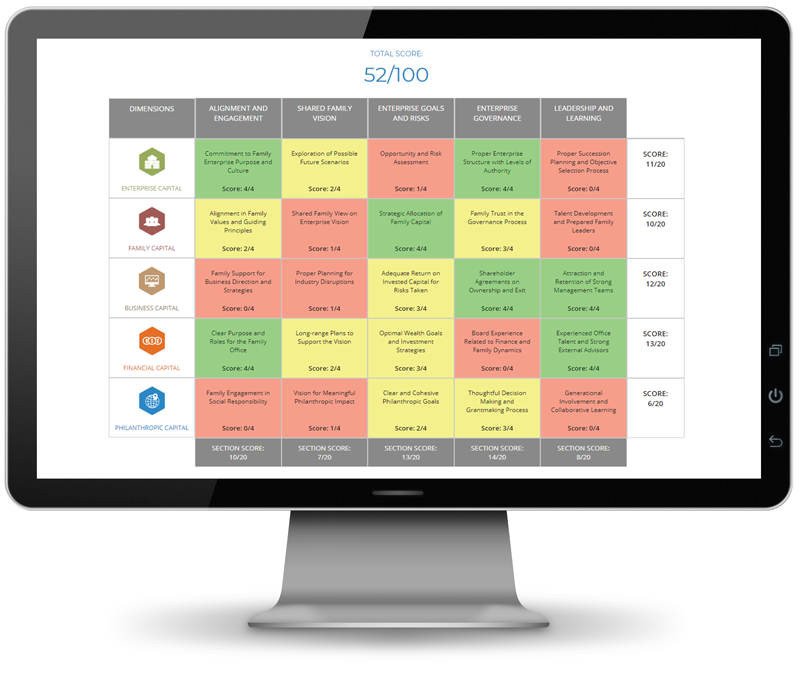 Sample results page