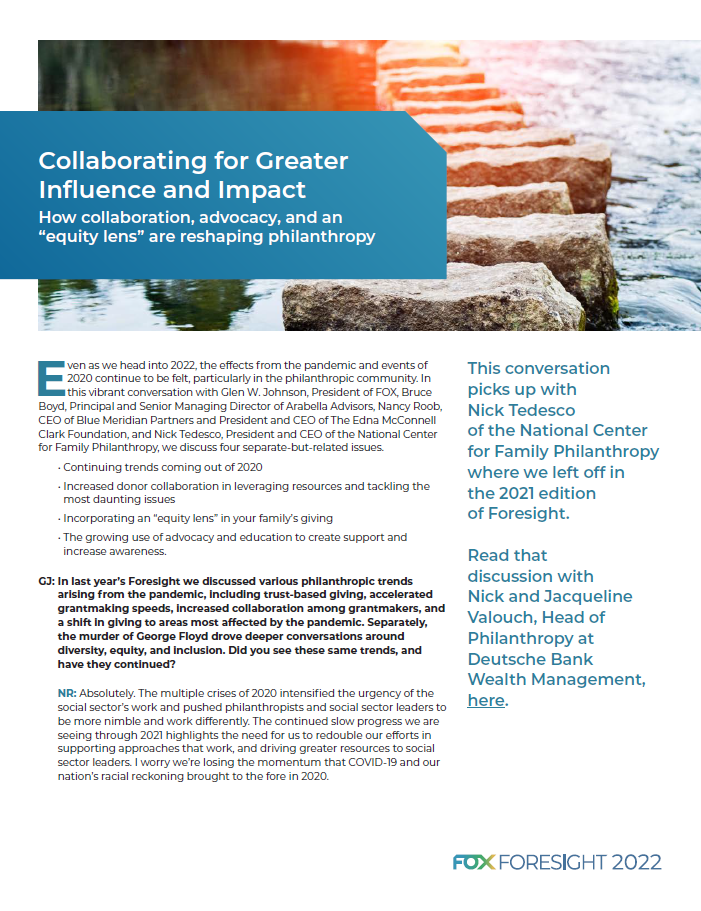 Even as we head into 2022, the effects from the pandemic and events of 2020 continue to be felt, particularly in the philanthropic community. In this vibrant conversation with Glen W. Johnson, President of FOX, Bruce Boyd, Principal and Senior Managing Director of Arabella Advisors, Nancy Roob, CEO of Blue Meridian Partners and President and CEO of The Edna McConnell Clark Foundation, and Nick Tedesco, President and CEO of the National Center for Family Philanthropy, we discuss four separate-but-related issues.
FOX Foresight keeps you up to date on our latest thinking about matters affecting families, family offices, and their advisors. It gives you our forward look on what we're learning from our members and subject matter experts. Please share it broadly with your family, your office, and your advisors.
2022 FOX Foresight is presented in 7 chapters:
This document is available to FOX Members only.