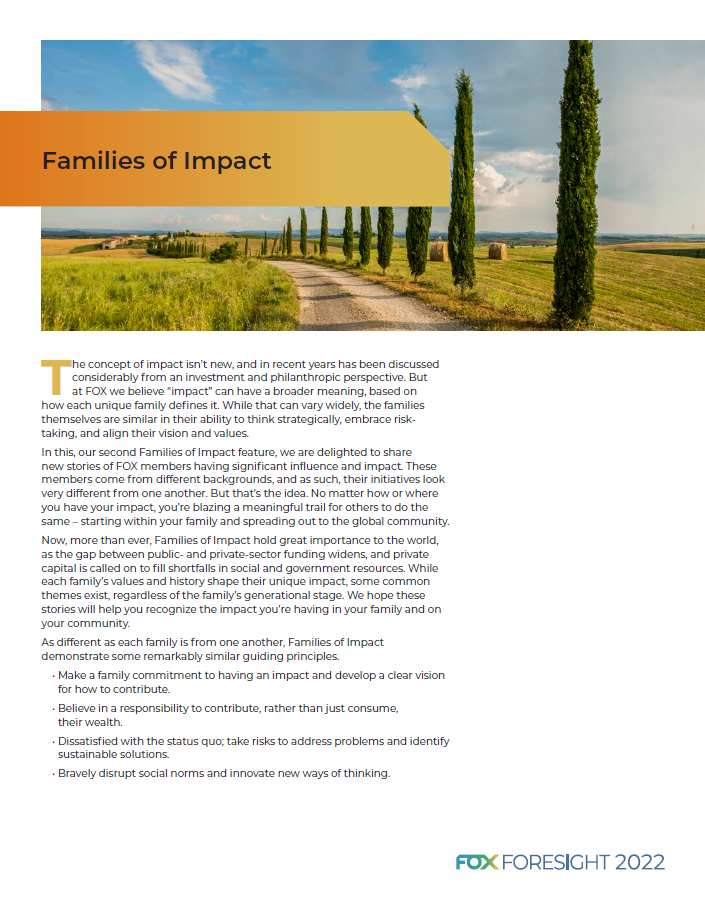 The concept of impact isn't new, and in recent years has been discussed considerably from an investment and philanthropic perspective. But at FOX we believe "impact" can have a broader meaning, based on how each unique family defines it. While that can vary widely, the families themselves are similar in their ability to think strategically, embrace risk-taking, and align their vision and values.
FOX Foresight keeps you up to date on our latest thinking about matters affecting families, family offices, and their advisors. It gives you our forward look on what we're learning from our members and subject matter experts. Please share it broadly with your family, your office, and your advisors.
2022 FOX Foresight is presented in 7 chapters:
This document is available to FOX Members only.