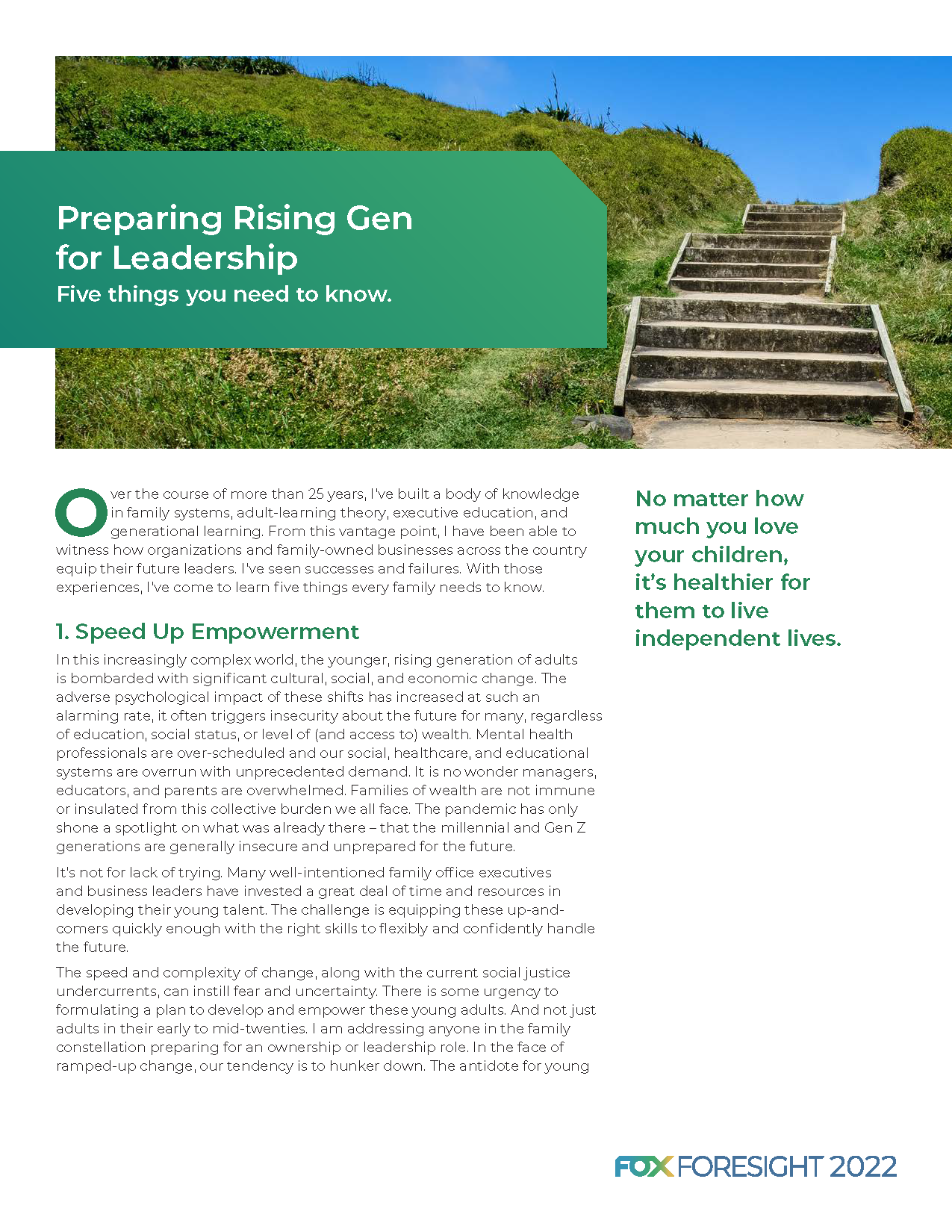 Over the course of more than 25 years, I've built a body of knowledge in family systems, adult-learning theory, executive education, and generational learning. From this vantage point, I have been able to witness how organizations and family-owned businesses across the country equip their future leaders. I've seen successes and failures. With those experiences, I've come to learn five things every family needs to know.
FOX Foresight keeps you up to date on our latest thinking about matters affecting families, family offices, and their advisors. It gives you our forward look on what we're learning from our members and subject matter experts. Please share it broadly with your family, your office, and your advisors.
2022 FOX Foresight is presented in 7 chapters:
This document is available to FOX Members only.