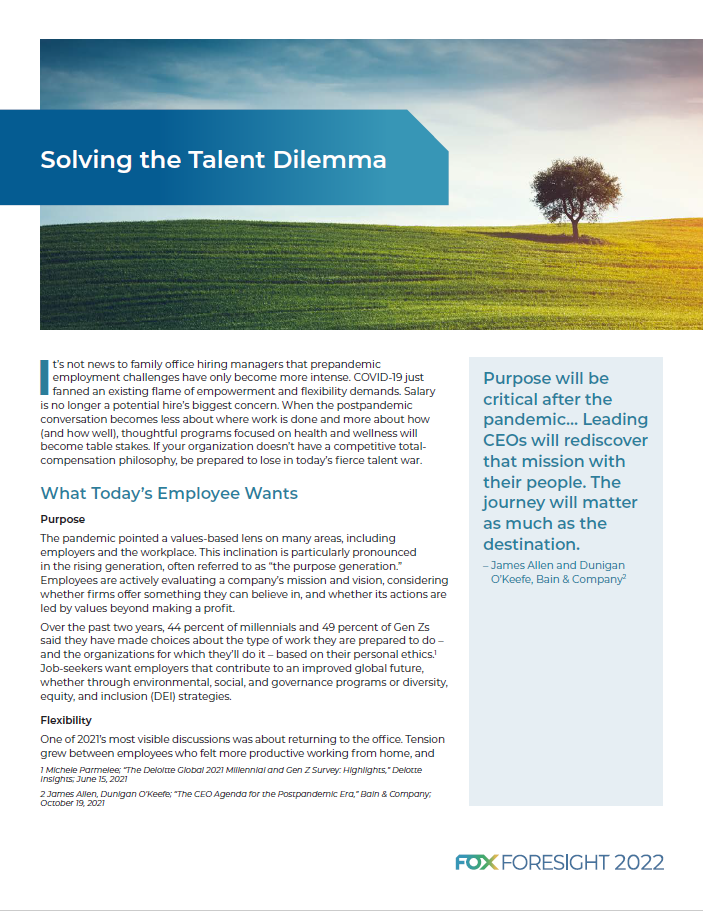 It's not news to family office hiring managers that prepandemic employment challenges have only become more intense. COVID-19 just fanned an existing flame of empowerment and flexibility demands. Salary is no longer a potential hire's biggest concern. When the postpandemic conversation becomes less about where work is done and more about how (and how well), thoughtful programs focused on health and wellness will become table stakes. If your organization doesn't have a competitive total-compensation philosophy, be prepared to lose in today's fierce talent war.
FOX Foresight keeps you up to date on our latest thinking about matters affecting families, family offices, and their advisors. It gives you our forward look on what we're learning from our members and subject matter experts. Please share it broadly with your family, your office, and your advisors.
2022 FOX Foresight is presented in 7 chapters:
This document is available to FOX Members only.