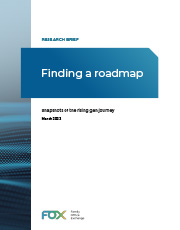 FOX's first study with the Rising gen captures insights from our community on their goals, challenges, and best ways to engage with them.
Designed to share insights of rising gen to their families and family offices, this short insight brief also provides tangible steps families and rising gen can take to address study findings.
This document is available to FOX Members only.