The Family Business Owner Roundtable is a half day meeting where family leaders of business owning families convene to discuss the process of building a strong family board and the steps families should consider when introducing non-family board members. 
---
Sponsors
Sign in to register
Agenda
Speakers
Accommodations
Monday, February 25
8:00 a.m.  
Networking Breakfast and Registration
8:45 a.m.  
Welcome
9:00 a.m.  
Taking the Enterprise View
- What it means to take a family enterprise view
- The need for family education to engage owners
- The responsibilities and fiduciary duties of board members
- When to use an advisory board vs. a formal corporate board
- Why a family makes the decision to bring in outsiders 
The Process of Establishing an External Board
- Understanding the family enterprise governance needs
- Engaging wealth owners – the readiness conversation and      transparency of the process
- Determining the skill sets and qualifications for your board, and      desired mix of family versus non-family members
- Identifying and selecting board members
- Determining roles and responsibilities
- Establishing terms of engagement, such as board member     compensation, position duration, renewal and removal processes,     meeting frequency, liability, etc.
10:30 a.m.  
Break
10:45 a.m.  
Facilitated Peer Dialogue Session
12:00 p.m.
Working Lunch and Panel Discussion with Family Business Leaders
1:30 p.m.  
Adjournment

  This roundtable is eligible for CPE credit. 
Related Links
Three Reasons to Let Insiders Into the Family Enterprise

Mariann Mihailidis, Managing Director, Councils
Mariann oversees the FOX member councils, which are private networks of close peers working together to advance their professional development and to solve the unique challenges they face in their management of private wealth. She has extensive experience in the accounting and legal fields. As a practicing tax and estate planning attorney, she develops strategies in wealth transfer issues, taxes, and corporate structures.

Karen Neal, Managing Director, Consulting
Karen works with family groups and wealth advisors to bring processes and solutions to the challenges of preserving family wealth, including refining of business strategy to address transitions and changing needs of the family and firm. Her work with families has included development of family enterprise strategy, operational assessment of the family office, selection of wealth advisors, and wealth management industry education. She is a frequent speaker on the topic of family office best practices.
Sarah Kerr Severson, Schiff Hardin LLP
Sarah Kerr Severson has significant experience in estate, trust, and guardianship litigation and administration, business succession planning, special needs planning, wealth transfer planning, and charitable foundation and exempt organization litigation and administration. Her clients include family groups and individuals, business entities and corporate fiduciaries.She works with clients to develop comprehensive estate plans, business succession plans and charitable planning techniques. Ms. Severson develops plans which maximize and protect wealth while minimizing transfer taxes, and which implement her clients' familial, philanthropic and other non-tax objectives.
Matt Galo, Schiff Hardin LLP
Matt Galo counsels private companies and their founders, investors and management teams in all aspects of their corporate activities, including formation and governance issues, capital raising, mergers and acquisitions, business counseling and negotiations, management issues, restructurings and transition. He serves as leader of our firm's Private Companies practice group. In addition, Mr. Galo represents bank holding companies and other financial institutions in their mergers and acquisitions, including FDIC-assisted acquisitions of failed banks, as well as regulatory, corporate and governance matters. Mr. Galo has broad experience in business combinations involving mergers and acquisitions, joint ventures, private offerings, private equity and venture capital investment, recapitalizations and other transactions.
Robert Pluth, Jr., Schiff Hardin LLP
Robert R. Pluth Jr. represents taxpayers in connection with various federal and state income tax controversies, including complex tax accounting matters, tax shelters and transnational disputes. Along with partners in our White Collar Crime and Corporate Compliance Group, Mr. Pluth represents taxpayers under criminal investigation regarding tax-sensitive activities. In addition, he implements customized tax, succession planning and estate planning strategies to enable business owners and other wealthy individuals achieve their long-term planning goals. His practice places special emphasis on business and tax planning for businesses organized as limited liability companies (LLCs), joint ventures, partnerships, S corporations and other privately held business and investment entities
Family Office Exchange has NOT reserved hotel accommodations for attendees of the Family Business Owner Roundtable.  Nearby hotels listed below will honor corporate nightly rates, based upon availability. Please note that attendees are responsible for making their own hotel arrangements. 
If you require assistance in making your accommodation reservation, please contact Melanie Asher, Schiff Hardin Onsite Travel Agent, at 312.258.4777 or via email at travel@schiffhardin.com. 
Recommended Hotels with Negotiated Corporate Rates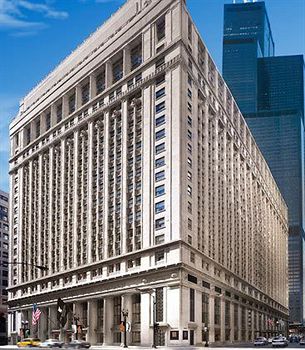 JW Marriott
151 West Adams
Chicago, IL 60603
312.660.8200
Nightly Rate
$249/night plus applicable taxes
Mention Schiff Hardin at the time of booking to receive the discounted rate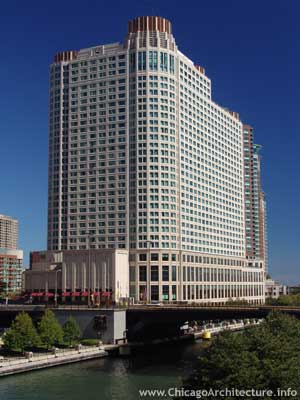 Sheraton Chicago Hotel & Towers
301 East North Water Street
Chicago, IL 60611
312.464.1000
Nightly Rates
$164/night plus applicable taxes for traditional rooms
$224/night plus applicable taxes for Sheraton Club rooms
Mention Family Office Exchange at the time of booking to receive the discounted rate
          Complete your reservation online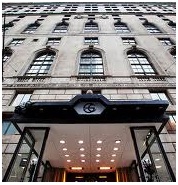 Standard Club
320 Plymouth Court
Chicago, IL 60604
312.427.9100
Nightly Rate
$149/night plus applicable taxes
Mention Schiff Hardin at the time of booking to receive the discounted rate
Trump International Hotel and Tower
401 North Wabash Avenue
Chicago, IL 60611
312.588.8000
Nightly Rate
$260/night plus applicable taxes
Mention Schiff Hardin at the time of booking to receive the discounted rate
Amalfi Hotel Chicago
20 West Kinzie Street
Chicago, IL 60654
312.395.9000
Nightly Rate
$150/night plus applicable taxes
Mention Schiff Hardin at the time of booking to receive the discounted rate