This day and a half workshop uses collaborative group work and interactive dialogue to walk family leaders through the leadership succession process.
---
Sponsors
Sign in to register
About
Agenda
Speakers
Accommodations
Sponsors
Develop your family enterprise's succession plan
A change in family leadership is not a single event but a process, one that every family will tackle at some point. This day and a half workshop walks family leaders, family members and their trusted advisors through the seven steps of a leadership succession. The program features collaborative group work and interactive dialogue with family leaders who've executed a succession plan as well as those in the midst of developing one.
Attendees of this workshop will learn to:
- Identify the traits of a good family leader
- Define the four archetypal roles of leadership
- Comprehend the challenges associated with each generation of the family enterprise
- Build a leadership succession roadmap that's aligned with your family enterprise's goals
- Identify personal assessment  tools to evaluate their own leadership skills
Continuing Education Credits

This workshop is eligible for up to 6.5 CPE credits. 
Pricing
Special family pricing is available for this workshop. Two attendees of the same organization are invited to attend for the price of one. Registration prices will be altered during checkout completion. A special coupon code will be sent following registration submission. 
FOX Members: $1,695
Non-Members: $2,095
Additional attendees from the same organization are eligible for a 20% discount. 
FOX membership is not required to participate in this workshop. 
Monday, April 22
7:45 a.m.  
Breakfast and Registration
8:30 a.m.  
Welcome and Program Overview
9:00 a.m.  
What It Means to Lead a Family Enterprise
- Leadership in a family setting
- Family leadership versus corporate leadership
- Leadership in the family enterprise 
- Responsibilities of the leadership job
- The Complexity of family leadership
- What makes a good family leader 
10:00 a.m.   
Break
10:15 a.m.  
The Challenges and Best Practices of Leadership Development
- The law of large numbers
- Ensuring the future of the family
- Generational challenges
- What challenges families the most
11:00 a.m.  
Fish Bowl Dialogue with Family Enterprise Family Leaders
12:30 p.m.  
Lunch
1:30 p.m.  
Developing the Leadership Succession Roadmap for Your Family
- Introducing the leadership succession roadmap
- Step 1: Initialing the conversation and articulating shared goals
- Step 2: Identifying potential barriers and reaching goals
- Step 3: Identifying leadership skills needed to reach the goals
- Step 4: Developing a leadership succession process
- Step 5: Identifying and developing new leaders
- Step 6: Passing the torch and celebrating
- Step 7: Measuring success and evaluation performance
5:00 p.m.  
Adjournment
5:30 p.m.
Cocktails and Dinner Reception
Benny's Chop House
444 N. Wabash Avenue, Chicago, IL 60611
---
Tuesday, April 23
7:45 a.m.  
Breakfast
8:30 a.m.  
Reflections and Insights from Day One
9:00 a.m.  
Having "The Talk" on Leadership Succession Planning 
Amy Zehnder, Ascent Private Capital Management 
Knowing when to have "The Talk" around leadership succession planning is one thing, actually making it happen is another.  This session helps you discover what conversation needs to occur and then provides tips for how best to conduct the conversation, including a useful model that can be used during the conversation to encourage a successful outcome.   We will explore some key things to consider before, during and after "The Talk" that will help create a healthy perspective for all tuff conversations.  As a bonus, you will obtain a useful tool for transitioning both responsibility and authority to the succeeding leader.   
10:15 a.m.  
Break
10:30 a.m.
Module 4:  The Central Role of Leadership Development in the Transition Process
- Enduring characteristics of good family leaders
- Principles and practices of healthy dialogue
- Different languages of communication 
- The four archetypal roles in families
- The FOX Guide to Family Education
Goal Setting 
12:30 p.m.  
Lunch
1:30 p.m.  
Adjournment

Sara Hamilton, Founder & CEO
A recognized visionary in the private wealth community, Sara provides strategic direction for FOX and leads the development of programs and services supporting wealthy individuals, family office executives, and wealth advisory firms globally. For the past three years, she has been named as one of the "Top 50 Women in Wealth Management" by Wealth Manager. Sara is the co-author of Family Legacy and Leadership: Preserving True Family Wealth in Challenging Times and serves on the executive education faculty of the University of Chicago Booth School of Business for the "Private Wealth Management" course offered twice a year in Chicago.
Karen Neal, Managing Director, Consulting
Karen works with family groups and wealth advisors to bring processes and solutions to the challenges of preserving family wealth, including refining of business strategy to address transitions and changing needs of the family and firm. Her work with families has included development of family enterprise strategy, operational assessment of the family office, selection of wealth advisors, and wealth management industry education. She is a frequent speaker on the topic of family office best practices.
Margaret Vaughan Robinson, Senior Consultant
Ms. Robinson is founder and president of MCV Consulting, a Houston-based consultancy specializing in corporate strategy formation, leadership development and family legacy and leadership planning. A highly accomplished architect and facilitator of group planning processes with over 15 years of international experience in her field, Robinson is a trusted advisor to a sophisticated client base of CEOs, boards of directors, senior leaders and wealth owners. Prior to forming MCV Consulting in 2002, Robinson served as a principal at Generon Consulting (now Reos Partners and Generon International), in Boston. She is a founding member of Headwaters Leadership Group, a national consortium of independent organizational development consultants, and a senior consultant with Family Office Exchange (FOX), a global consultancy serving private wealth owners and their advisors. 
Amy Zehnder, Ascent Private Capital Management 
As the Wealth Dynamics Coach, Amy Zehnder applies her strong background in organizational psychology, executive coaching and leadership development to help clients create family continuity and lasting legacies. Through proven exercises and techniques, Amy helps families work toward making a positive impact with their wealth. Specifically, she works with families to articulate and follow their vision and values, communicate and work together more effectively, and develop the next generation of leaders.  Amy has a Ph.D. in Industrial and Organizational Psychology from Alliant International University and is a Professional Certified Executive Coach.
Hotel Accommodations
Sheraton Chicago Hotel & Towers
301 East North Water Street
Chicago, IL 60611
312.464.1000
Reserve Your Room Now
Family Office Exchange has reserved rooms at the Sheraton Chicago Hotel & Towers at a rate of $249/night plus applicable taxes. Reservations are on a first-come, first-served basis. 

To obtain the discounted nightly rate, contact the hotel directly at 1.877.242.2558 and mention FOX Leadership Succession Workshop or book online. The cutoff date for hotel reservations at this rate is Friday, April 5, 2013 at 5:00 p.m. local time at the hotel. 

Cancelation Policy: A deposit equal to the first night's room and tax will be charged at the time a guest makes a room reservation, and upon check-in, will be applied towards the guest's bill. A 72 hour cancelation policy applies to all group reservations. All deposits paid by the guests are refundable if notice is received by the hotel at least 72 hours prior to arrival and a cancelation number is obtained. 
All attendees are responsible for making their own hotel reservations.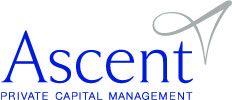 Interested in sponsoring?  Contact Sandra Ditore at 312.327.1233 or by email at sditore@familyoffice.com