This workshop looks at the role of the trustee – their fiduciary expectations and requirements and the bounds of their authority – from multiple perspectives. Expert speakers will review best practices in trust administration and discuss strategies to help trustees and beneficiaries work together more effectively.
---
Sponsors
Sign in to register
About
Agenda
Speakers
Accommodations
Sponsors
By popular demand, this workshop is being offered for the fourth time. Registration again will be capped at 50 participants to ensure effective group interaction. Register early.
Trustee is a position of honor and tremendous responsibility, yet many people assign or accept this role without full awareness of the scope of fiduciary responsibilities or the accompanying personal liability.
For grantors, choosing a trustee means selecting an individual or organization that has the expertise and emotional skills to carry out his or her wishes.
For beneficiaries, being part of a trust means knowing the rights, roles and responsibilities of both the beneficiary and the trustee and committing to a strong working relationship.
For trustees, accepting this duty demonstrates a willingness to serve as a day-to-day administrator and long-term advisor.
Whether you are selecting a trustee, becoming a trustee, or working with one as a beneficiary, it is critical to understand the full scope and duties of this position. Gain a deeper understanding of the core trustee duties, the skills, and the traits required to manage the personal demands of trusteeship. 
Additional attendees from the same organization are eligible for a 20% discount.
Contact workshops@familyoffice.com with questions. 
Wednesday, November 28
12:30 p.m.   Registration
1:00 p.m.   Welcome and Program Introduction
1:15 p.m.   Duties and Powers of the Trustee 


William Sanderson, McGuireWoods, LLP and Sarah Kerr Severson, Schiff Hardin, LLP 
Legally, a trustee is a fiduciary, which means the trustee has a duty to avoid conflicts of interest and always act in the best interests of beneficiaries. Our speakers address the primary roles and responsibilities of trustees as well as the liability that comes with oversight of trust investments, distributions and compliance and, in some cases, guardianship or other family-related responsibilities.
2:30 p.m.   Break
2:45 p.m.   Educating the Beneficiary 


Lee Hausner, First Foundation Advisors
All beneficiaries need to know their rights, roles and responsibilities as well as those of the trustee and the rules that govern the trust. However, those are just the basics. A trust is more than a legal structure or series of transactions. It sets into motion a dynamic relationship among the grantor, trustee and beneficiary. This session will examine how beneficiaries can nurture and manage that relationship for the long term.
3:45 p.m.   Distribution Provisions: Understanding the Issues and Options 


William Sanderson, McGuireWoods, LLP and Sarah Kerr Severson, Schiff Hardin, LLP 
Trust attorneys discuss the key issues related to trust distributions, including discretionary versus required distributions from a trust, the unitrust concept, and exhausting trust assets. This session will also cover the many factors that trustees should consider when faced with requests for discretionary distributions including the potentially negative reaction of other family members to the granting of discretionary distributions to a beneficiary.
4:30 p.m.   Ask the Experts
Lee Hausner, First Foundation Advisors, William Sanderson, McGuireWoods, LLP and Sarah Kerr Severson, Schiff Hardin, LLP
Workshop participants have the opportunity to pose questions to the full roster of speakers. This facilitated question and answer session provides everyone with the chance to gain a range of expert insights and to directly question speakers on the issues addressed during the workshop.
6:30 p.m.   Cocktail Reception and Dinner
Remi Restaurant
Sponsored By: Marsh
Thursday, November 29
7:45 a.m.   Breakfast
8:30 a.m.   Understanding Prudent Investor Practices and the Prudent Investor Rule 

Paul S. Lee, Bernstein Global Wealth Management
This session examines the evolution of fiduciary standards for the investment of trust assets and the ramifications for trustees of the Uniform Prudent Investor Act. In addition to the Prudent Investor Rule, this session highlights certain practices that can be incorporated in trust administration as best practices.
10:00 a.m.   Break
10:15 a.m.   Role Playing with Peers
Lee Hausner, First Foundation Advisors
Workshop participants gain a deeper understanding and appreciation of the perspective of trustees and beneficiaries in a role-playing exercise involving small groups. With one individual acting as a "trustee" and the other individuals as "beneficiaries," each group engages in dialog based on a case study of a specific trust-related issue.
12:00 p.m.   Lunch
1:00 p.m.   Peer Discussion
2:00 p.m.   Fiduciary Risk and Litigation 

Jonathan Blattmachr, Eagle River Advisors
Fiduciary risk can be a leading liability for trustees. Therefore, individuals are wise to carefully consider the responsibilities and accompanying risks before agreeing to serve as a trustee, even if the request should come from a close friend. Our speakers examine the areas of liability for trustees as well as ways in which insurance and trust documents can limit or minimize liability exposure for trustees.
3:00 p.m.   Break
3:15 p.m.   Trustee Best Practices 

Gail Cohen, Fiduciary Trust Company International and Elisa Shevlin Rizzo, Fiduciary Trust Company International
Fiduciary risk can be a leading liability for trustees. The ideal trustee is objective, a meticulous record keeper and experienced in the multiple facets of trust administration, including accounting, tax compliance, custody, and reporting to and meeting with beneficiaries. This session is a recap of the workshop and examines the desired traits of a trustee and also best practices in day-to-day administration of a trust.
4:15 p.m.   Ask the Experts
Jonathan Blattmachr, Eagle River Advisors, Gail Cohen, Fiduciary Trust Company International, Lee Hausner, First Foundation Advisors, Paul S. Lee, Bernstein Global Wealth Management,and Elisa Shevlin Rizzo, Fiduciary Trust Company International
5:00 p.m.   Adjournment 
Jonathan Blattmachr, Eagle River Advisors
Jonathan Blattmachr is a Principal of Eagle River Advisors, a boutique advisory firm dedicated to developing and implementing innovative wealth and gift and estate tax planning strategies on behalf of high net worth individuals and families.  Mr. Blattmachr brings over 35 years of experience in trusts and estates law.  He is a retired member of Milbank Tweed Hadley & McCloy and the Alaska, California and New York Bars. Mr. Blattmachr has been recognized as one of the country's most creative trusts and estates lawyers. He writes and lectures extensively on estate and trust taxation and charitable giving and has authored or co-authored five books and over 400 articles on estate planning topics.
 
Gail E. Cohen, Fiduciary Trust Company International 
Gail E. Cohen, Vice Chairman and General Trust Counsel, is responsible for Fiduciary Trust Company's trust and estate services, client relationships, and for Fiduciary Trust's regional offices.  She has over 30 years of experience in the area of trusts and estates.Ms. Cohen is a member of Fiduciary Trust's Board of Directors, as well as a member of the Management and Executive Committees. Before joining Fiduciary Trust in 1994, Ms. Cohen was a trusts and estates associate at the law firm of Debevoise & Plimpton. Ms. Cohen is currently serving as Treasurer of the New York Bankers Association (NYBA).  She is also a member of the Trust Management Association of the American Bankers Association and former chair of the Trust and Investment Executive Committee of the New York State Bankers Association.  She currently sits on the Investment Committee of the New York City Bar Association,  is a former member of that Bar Association's Committee on Estate and Gift Tax, which she chaired from 1998-2001.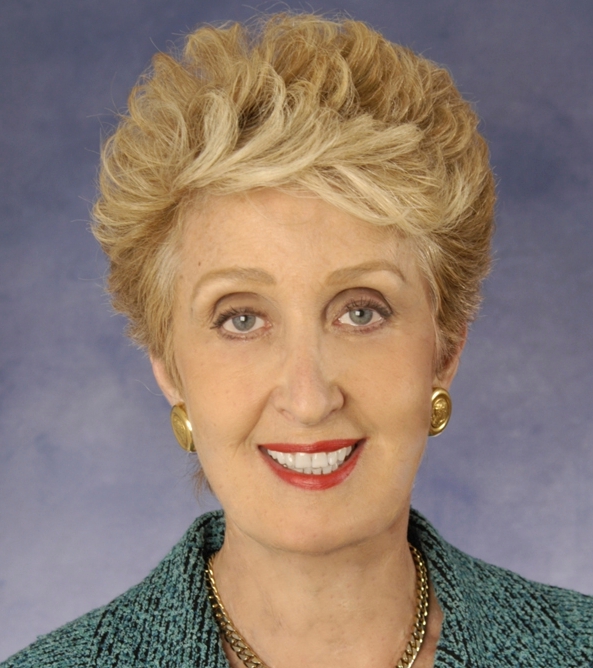 Lee Hausner, Ph. D., First Foundation Advisors
Dr. Hausner, an internationally recognized clinical psychologist and business consultant, provides family consulting services. These services include assisting families in learning effective communication and conflict resolution skills, facilitating family retreats, resolving generational issues and increasing each family member's one to one personal effectiveness. Her facilitation skills and tools provide families the opportunity to support and successfully create long term financial and personal goals.
 
Paul S. Lee, Bernstein Global Wealth Management
Paul S. Lee is a National Managing Director of Bernstein Global Wealth Management, a position he assumed in 2006; he is also a member of the firm's Wealth Management Group, which he rejoined in 2008. Previously, he had been a managing director in the London and New York offices. Prior to joining the firm in 2000 as a Wealth Management Group director, he was a partner in the Atlanta-based law firm of Smith, Gambrell & Russell, LLP. Lee received a BA, cum laude, in English and a BA in chemistry from Cornell University, and a JD, with honors, from Emory University School of Law, where he was notes and comments editor of the Emory Law Journal; he also received an LLM in taxation from Emory University. 
William I. Sanderson, McGuireWoods LLP
Mr. Sanderson is part of McGuireWoods LLP's Fiduciary Advisory Services and Private Wealth Services groups. He represents both high-net worth individuals and families on a variety of sensitive and complex estate and business planning matters. His practice focuses on the areas of estate planning and estate and trust administration. 
Sarah Kerr Severson, Schiff Hardin LLP
Sarah Kerr Severson has significant experience in estate, trust, and guardianship litigation and administration, business succession planning, special needs planning, wealth transfer planning, and charitable foundation and exempt organization litigation and administration. Her clients include family groups and individuals, business entities and corporate fiduciaries.She works with clients to develop comprehensive estate plans, business succession plans and charitable planning techniques. Ms. Severson develops plans which maximize and protect wealth while minimizing transfer taxes, and which implement her clients' familial, philanthropic and other non-tax objectives.
Elisa Shevlin Rizzo, Fiduciary Trust Company International 
Elisa Shevlin Rizzo, Managing Director and Trust Counsel, is a senior trusts and estates advisor for Fiduciary Trust Company International, with broad experience in estate planning and administration.   She oversees administration of complex arrangements, including tax planning, reporting and valuation.  She also acts as Trust Counsel, providing guidance on issues confronting executors and trustees and advice concerning all aspects of estate planning.  Prior to joining Fiduciary Trust, she was Counsel at Cummings & Lockwood LLC where she focused on sophisticated estate planning and administration and represented charitable organizations with regard to their planned giving programs.  Previously, Ms. Rizzo was an associate with Cadwalader, Wickersham & Taft. 
Hotel Accommodations
The New York Palace
455 Madison Avenue
New York, NY 10022
Reserve Your Room Now
Family Office Exchange has reserved rooms at the The New York Palace at a rate of $490/nt. plus sales tax. Reservations are on a first-come, first-served basis.
To obtain the discounted rates click here or contact the hotel directly at 212-888-7000 x72000, or toll free at 800-697-2522 and mention the FOX Trustee Workshop. The cutoff date for hotel reservations at this rate is Wednesday, November 14, 2012.
All attendees are responsible for making their own hotel reservations.
 

Onsite Attendees

Ted Klingos
Gail Cohen
Lisa Marcus
Elisa Shevlin Rizzo

Jonathan Blattmachr
Grant Heller
Amy Huntington
Shaun Skeris

Pamela Radsch
Abigail Geary Ereth
Judy Goldstein

Michael Pepe

G. Tate Groome
Click the firm's logo to obtain additional information. 
Interested in sponsoring? Contact Sandra Ditore at 312.327.1233 or by email at sditore@familyoffice.com