This day and a half workshop will provide attendees a deeper understanding of the core trustee duties, skills and traits required to manage the personal demands and obligations of trusteeship.
---
Sponsors
Sign in to register
About
Agenda
Speakers
Accommodations
Sponsors
The importance of trustee and beneficiary training
This day and a half workshop will provide attendees a deeper understanding of the core trustee duties, skills and traits required to manage the personal demands and obligations of trusteeship. For grantors, choosing a trustee means selecting an individual or organization that has the expertise and emotional skills to carry out his or wishes. For beneficiaries, being part of trust means knowing the rights, roles and responsibilities of the beneficiary and the trustee and committing to a strong working relationship. Lastly, for trustees, accepting this duty demonstrates a willingness to serve as a day to day administrator and long-term advisor.
Attendees of this workshop will learn:
- The duties of a trustee
- The importance of communication between trustees and beneficiaries
- The difference between mandatory and discretionary trusts
- The evolution of fiduciary standards on trust assets
- The liabilities of serving as a trustee
Continuing Education Credits

This workshop is eligible for CPE credits. 
Pricing
FOX Members: $1,695
Non-Members: $2,095
Additional attendees from the same organization are eligible for a 20% discount.
FOX membership is not required to participate in this workshop. 
Related Links
Trust Success: A Matter of Accountability and Education
The Need for Education for Grantors, Trustee and Beneficiaries
Understanding the Trust: Five Steps to Make Sure All the Parties are Educated, Engaged and Held Accountable
Questions: email workshops@familyoffice.com or call 312.327.1231
Tuesday, June 4
7:45 a.m. 
Registration and Breakfast
8:20 a.m. 
Welcome and Program Introduction 
8:30 a.m.
Duties and Powers of the Trustee
William Sanderson, McGuireWoods and Kim Kamin, Schiff Hardin LLP
Legally, a trustee is a fiduciary, which means the trustee has a duty to avoid conflicts of interest and always act in the best interests of beneficiaries. Our speakers address the primary roles and responsibilities of trustees as well as the liability that comes with oversight of trust investments, distributions and compliance and, in some cases, guardianship or other family-related responsibilities.
10:00 a.m. 
Break
10:15 a.m. 
Educating the Beneficiary
Lee Hausner, First Foundation Advisors
All beneficiaries need to know their rights, roles and responsibilities as well as those of the trustee and the rules that govern the trust. However, those are just the basics. A trust is more than a legal structure or series of transactions. It sets into motion a dynamic relationship among the grantor, trustee and beneficiary. This session will examine how beneficiaries can nurture and manage that relationship for the long term.
11:00 a.m.
Distribution Provisions: Understanding The Issues and Options
William Sanderson, McGuireWoods and Kim Kamin, Schiff Hardin LLP
Trust attorneys discuss the key issues related to trust distributions, including discretionary versus required distributions from a trust, the unitrust concept, and exhausting trust assets. This session will also cover the many factors that trustees should consider when faced with requests for discretionary distributions including the potentially negative reaction of other family members to the granting of discretionary distributions to a beneficiary.
11:45 a.m.
Lunch
1:00 p.m.
Understanding Prudent Investor practices and the Prudent Investor Rule
Paul Lee, Bernstein Global Wealth Management
This session examines the evolution of fiduciary standards for the investment of trust assets and the ramifications for trustees of the Uniform Prudent Investor Act. In addition to the Prudent Investor Rule, this session highlights certain practices that can be incorporated in trust administration as best practices.
2:30 p.m. 
Break
2:45 p.m.
Bringing it All Together
Wally Head, Gresham Partners
4:00 p.m. 
Peer Dialogue
5:00 p.m. 
Adjourn
5:30 p.m. 
Dinner and Cocktails 
Dinner sponsored by Marsh Private Client Services
---
Wednesday, June 5
8:15 a.m.
Breakfast
9:00 a.m. 
Role Playing with Peers
Lee Hausner, First Foundation Advisors
Workshop participants gain a deeper understanding and appreciation of the perspective of trustees and beneficiaries in a role-playing exercise involving small groups. With one individual acting as a "trustee" and the other individuals as "beneficiaries," each group engages in dialog based on a case study of a specific trust-related issue.
10:30 a.m. 
Break
10:45 a.m. 
Real Exposures for the Trustee
Liz Wittenberg, AIG
Fiduciary risk is a leading liability for trustees. During this session, attendees will hear from a Regional Underwriting Manager about the areas of exposure that can arise for a trustee. The speaker will share real life claim examples of breach fiduciary claims and how an effective trustee liability policy can support their risks. In addition, she will share common concerns that arise when an underwriter is considering writing a policy. 
11:45 a.m.  
Lunch
1:00 p.m. 
Adjournment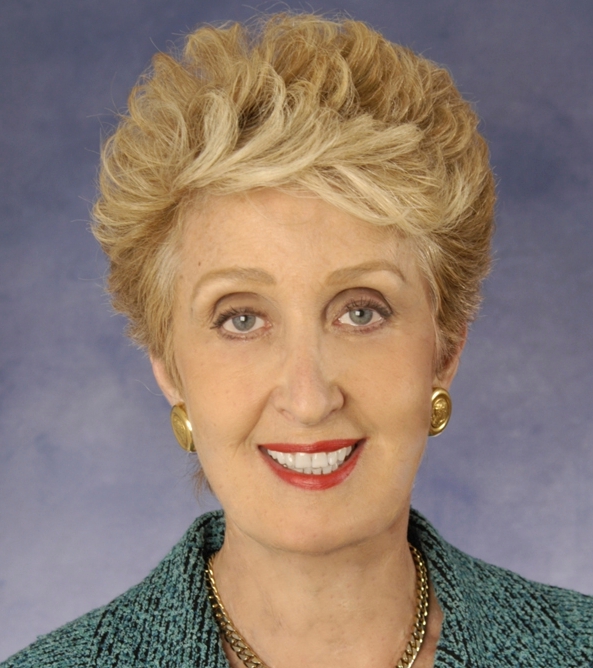 Lee Hausner, Ph. D., First Foundation Advisors
Dr. Hausner, an internationally recognized clinical psychologist and business consultant, provides family consulting services. These services include assisting families in learning effective communication and conflict resolution skills, facilitating family retreats, resolving generational issues and increasing each family member's one to one personal effectiveness. Her facilitation skills and tools provide families the opportunity to support and successfully create long term financial and personal goals.
Wally Head, Gresham Partners, LLC
Wally leads Gresham's strategic initiatives to grow the business and raise the firm's national visibility, and he serves as a senior advisor to families and their related entities. Wally draws on over 30 years of experience serving as a senior executive in trust, investment, wealth management and family office advisory firms, and as a personal fiduciary advisor to wealthy individuals and families. As the founder of Personal Fiduciary Advisors, LLC ("PFA"), now a subsidiary of Gresham, Wally provided unconflicted consulting services to banks, family offices, RIAs and wealthy families.
Kim Kamin, Schiff Hardin LLP
Kim Kamin is a partner in the Private Clients, Trusts and Estates Group at Schiff Hardin LLP. Her legal practice involves virtually all aspects of trust and estate planning, administration and dispute resolution. She advises individuals, families and closely held businesses on a wide array of wealth preservation, asset protection and succession planning issues. She also represents both individual and corporate fiduciaries, custodians, and beneficiaries in estate administration and contested trust and estate matters. In addition, she serves as counsel for not-for-profit entities, including both private foundations and public charities.
Paul S. Lee, Bernstein Global Wealth Management
Paul S. Lee is a National Managing Director of Bernstein Global Wealth Management, a position he assumed in 2006; he is also a member of the firm's Wealth Management Group, which he rejoined in 2008. Previously, he had been a managing director in the London and New York offices. Prior to joining the firm in 2000 as a Wealth Management Group director, he was a partner in the Atlanta-based law firm of Smith, Gambrell & Russell, LLP. Lee received a BA, cum laude, in English and a BA in chemistry from Cornell University, and a JD, with honors, from Emory University School of Law, where he was notes and comments editor of the Emory Law Journal; he also received an LLM in taxation from Emory University. 
William I. Sanderson, McGuireWoods LLP
Mr. Sanderson is part of McGuireWoods LLP's Fiduciary Advisory Services and Private Wealth Services groups. He represents both high-net worth individuals and families on a variety of sensitive and complex estate and business planning matters. His practice focuses on the areas of estate planning and estate and trust administration. 
Liz Wittenberg, AIG
Liz Wittenberg is a Regional Underwriting Manager for the Professional Liability Division at AIG.  She is responsible for managing a team in the Midwest that underwrites miscellaneous professional liability, network security & privacy, technology, and media risks.  She has been with AIG since September 2004 and has over 8 years of underwriting experience.  Liz has presented to various brokers and insureds on professional liability, cyber & privacy liability, and intellectual property issues.  She is a graduate of the University of Dayton with a Bachelor of Science in Business focusing on market research.
Hotel Accommodations
Sheraton Chicago Hotel & Towers
301 East North Water Street
Chicago, IL 60611
312.464.1000
Reserve Your Room Now
Family Office Exchange has reserved rooms at the Sheraton Chicago Hotel & Towers at a rate of $289/night plus applicable taxes. Reservations are on a first-come, first-served basis. 

To obtain the discounted nightly rate, contact the hotel directly at 1.877.242.2558 and mention FOX Trustee Workshop or book online. The cutoff date for hotel reservations at this rate is Monday, May 20, 2013 at 5:00 p.m. local time at the hotel. 

Cancelation Policy: A deposit equal to the first night's room and tax will be charged at the time a guest makes a room reservation, and upon check-in, will be applied towards the guest's bill. A 72 hour cancelation policy applies to all group reservations. All deposits paid by the guests are refundable if notice is received by the hotel at least 72 hours prior to arrival and a cancelation number is obtained. 
All attendees are responsible for making their own hotel reservations. 

Interested in sponsoring?  Contact Sandra Ditore at 312.327.1233 or by email at sditore@familyoffice.com