Date: Sep 26 2018
Transitions within families, increasing complexity on a global scale, and the dynamics of managing families are making governing boards more indispensable to families. A governing board plays a key role in any public or private company's success. FOX believes a family office governing board, now more than ever, is essential to the sustainability of a family enterprise.
  
Who Serves on the Governing Board?
Families of wealth did not always appreciate the role or even the need for a board. However, in the past few years, there has been an increased awareness in the importance of a board, as FOX's 2017 Family Office Study shows that 58% of family offices now have a governing board. 
The same study revealed that the majority of family office governing boards have an average of four family members and one non-family member. Families of wealth include independent, non-family members on their boards to either provide expertise they need or to serve as an objective party supporting the execution of the family's vision and strategy.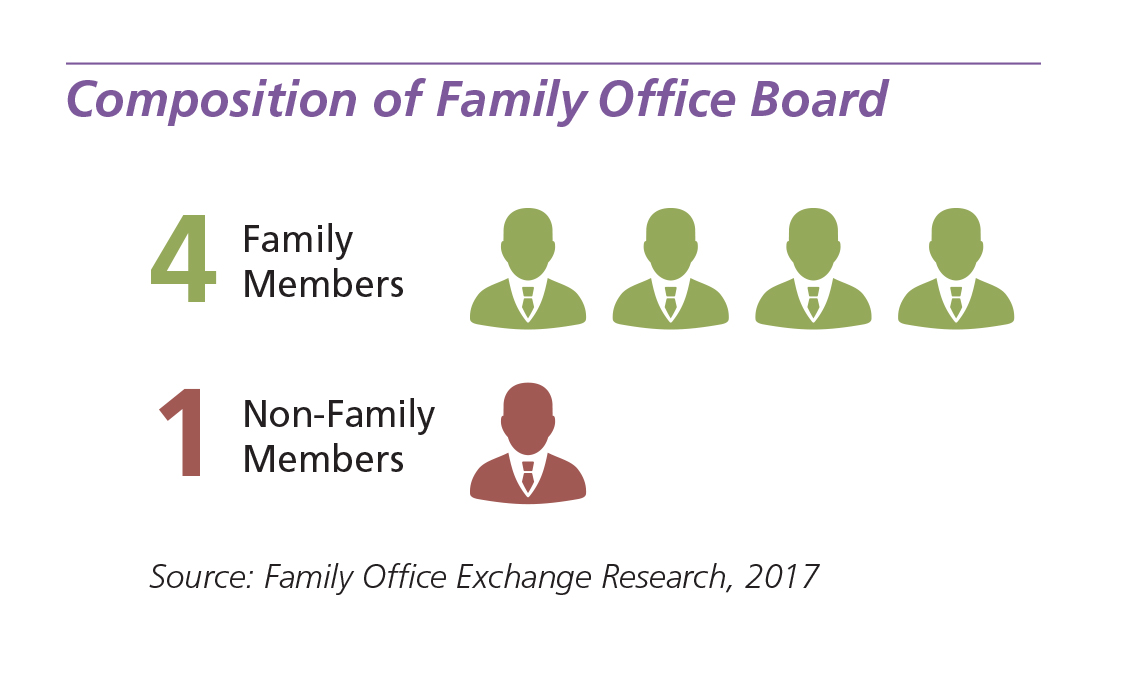 Importance of Boards in Managing Risk 
A governing board is instrumental to the risk management process of the family and family office. FOX's Family Office Study demonstrated that family offices with a governing board were more likely to have well-developed risk management processes in place. Serving as an accountability checkpoint, boards can assure that structures are established to help uncover risks and, once detected, have policies that help to mitigate exposure. Consequently, the board in its governing capacity plays a significant role in preserving family wealth and sustainability.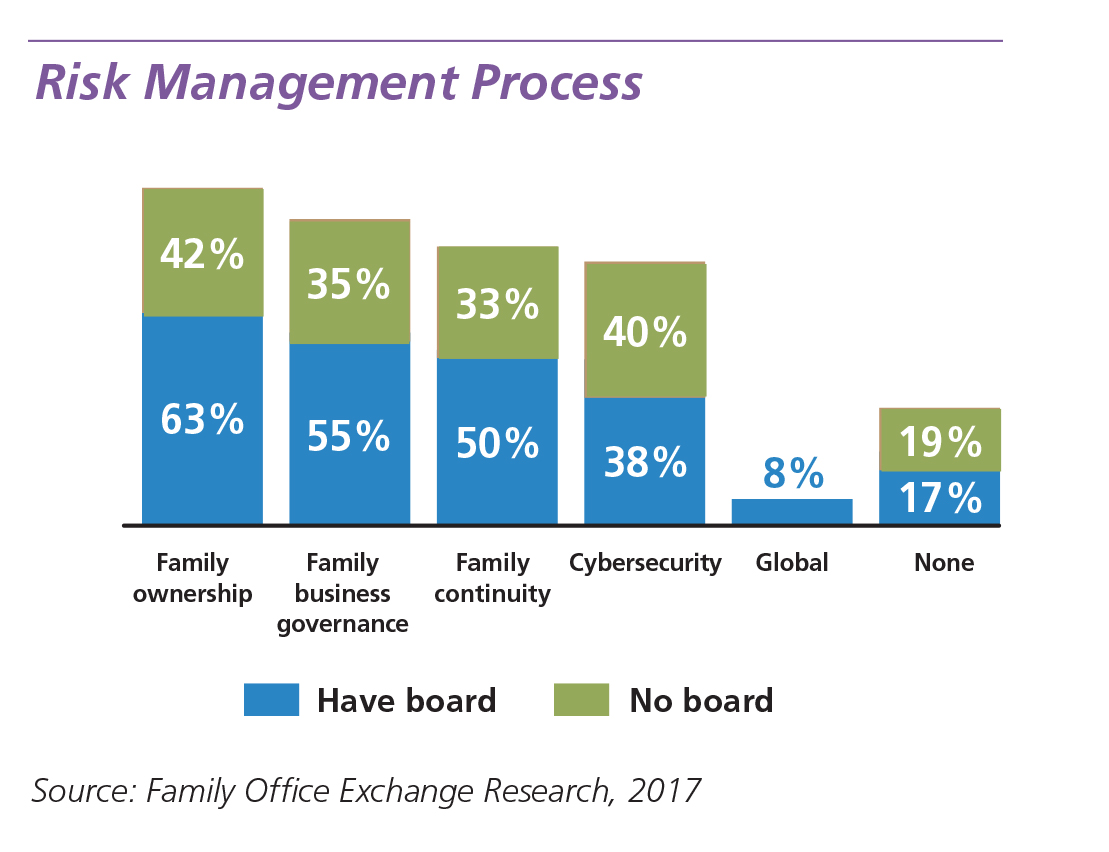 Governing Board Best Practices 
Based on our research and discussions with families of wealth and family office executives, we have listed a sample of the best practices used by families of wealth with a high functioning governance system: 
Create Job Descriptions – it is essential that board members have clear expectations of their role and the role of other board members. 

Training – few family board members, especially members of families, have experience with serving on a board and may not understand how to go about doing their job or what is required to serve in a fiduciary capacity 

On-Boarding Process – new board members should attend family meetings, review the family constitution, and spend time with the executive team. 
Know the Family – provide a way for the board member, especially a non-family member, to understand the family history, values, and vision. 
--