Date: May 02 2013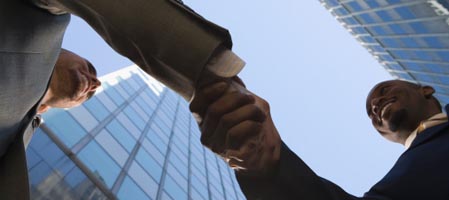 The following blog post is a contribution from AIG, a Thought Leaders Council member of the Family Office Exchange.
It's a common problem: A family receives a serious offer to sell their business for a very attractive price. They want to sell quickly, lock in their gains and use the proceeds for retirement and philanthropic pursuits. However, the buyer has asked to hold back as much as 20% of the purchase price for up to two years to protect against any unknown liabilities that may arise from the period when the family owned the business.
So, how does the seller make a clean break and meet the buyer's requirements? More and more acquisitions are being completed using representations and warranties insurance (RWI). Representations and warranties are broad statements about each aspect of the business provided by the sellers. Buyers use them to gauge how much risk they are taking on when making a deal. An RWI policy can protect the insured in the event that there is any inaccuracy in the acquisition agreement's representations and warranties. They can be structured to insure either the buyer or the seller, depending on the nature of the deal.
For an amount generally ranging from 2-3% of the insurance purchased, an insurer can provide a policy that would pay the buyer or reimburse the seller for any liability associated with inaccuracies in the representations and warranties, subject to a deductible (typically 1-3% of the transaction's size). Thus, sellers can structure the deal in a way that protects them from having to lose part of their sale proceeds to the buyer in the event that an unexpected liability arises after the sale, while still allowing the buyer to be repaid for any such liabilities by the insurance markets.
These kinds of policies are on the rise. More sellers in the United States are using RWI policies to facilitate deals, and lawyers, bankers and other advisors are increasingly recommending them. They are cheaper, faster and easier to use than ever before and more sellers are sleeping better at night knowing that the insurance can respond to post-closing liabilities.
About the author

Jay Rittberg is responsible for managing the development, underwriting and marketing of transactional insurance products in the Americas, including representations and warranties insurance for AIG. Prior to his current role, he served as Division Counsel for the Merger and Acquisitions Insurance Group. Jay joined AIG in April 2007, after spending five years as an associate in the New York office of Schulte Roth & Zabel LLP, where he advised clients on a wide range of corporate matters, including corporate finance and mergers and acquisitions. He holds a J.D. from the University of Pennsylvania Law School and a B.S. in Industrial and Labor Relations from Cornell University.