Date: Mar 31 2016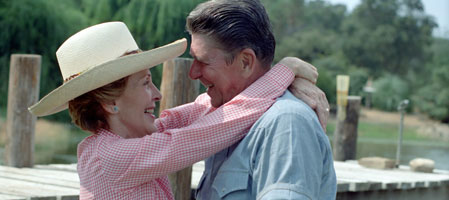 When former First Lady Nancy Reagan passed away in March, millions of Americans mourned the loss. On the day of her funeral, people across the country watched the ceremony live on TV, while hundreds of others—including former President George W. Bush and First Lady Michelle Obama, and the Reagan family—attended the service at the Ronald Reagan Presidential Library in California.
While the events honoring Mrs. Reagan unfurled seamlessly, a dedicated team was hard at work behind the scenes to ensure the funeral was being conducted to Mrs. Reagan's expressed desires.
"We have been working for a long time on Mrs. Reagan's funeral plan, and it was an honor for our company to be involved to the extent that we were representing not only the Reagan family, but also the nation," says Bob Boetticher, President and CEO of LHT Consulting Group. "Being who she was, we wanted to make sure we had her plans and carried them out in the way that she would have wanted it, and the way her children wanted it."
While the preparations and demands for Mrs. Reagan's funeral may seem like extreme examples, many of these same concerns still exist and need to be addressed by other families of wealth. As Boetticher explains, it's better to address these questions and to plan in advance and while someone is still alive—even if it is an unsavory proposition.
"Regardless of your stature, you need to start to put a master funeral plan together," says Boetticher. "That way, the family can spend those days together at home and mourning together and being there for each other instead of sitting around a conference table planning the details. Because once the death occurs, if you haven't done it, it's too late."
All family clients have a plan in place to protect their legacy and their wealth. In this same regard, Boetticher says, they should have a plan for the funeral. A funeral is often a critical moment in the forming of someone's lasting legacy, and by thinking about the message you want to send ahead of time, you give the family member an opportunity to have a voice in what they want to communicate and preserve about their life.
"This isn't a subject that everybody likes to talk about, at all," says Boetticher. "But the benefit of planning ahead of time could ultimately be a major help to a family in those days that follow the loss of a loved one."
Per Boetticher, here is a sampling of the literally hundreds of questions to ask your ultra-wealthy family clients (or yourself) as you start to prepare for funeral arrangements, keeping in mind that your answers to these questions might change over the course of months and years:
Where will the memorial event be held?
What accommodations will be made for the logistical movements of the grieving family?
Who will officiate/eulogize/perform during the service?
Is the service public or private?
How will invited guests be notified, and what is the process for providing credentials?
Do any invited guests require specific seating protocols?
How will you accommodate distinguished guests and security concerns that surround them?
Is it necessary to provide on-site security and emergency services?
Will the event be televised?
If so, who will direct the production and camera aesthetics?
What is the theme and graphic-design of any printed materials?
How/when/where will printed items be created?
Will there be a reception following the event, and who will handle those details?
By thinking about these and many other questions ahead of time, a family can spend the days following their relative's passing mourning together instead of planning and stressing, knowing that their family member's final wishes are being fulfilled.