The FOX Building a Unified Family EnterpriseTM workshop will show you and your family how to design a long-term plan for your Family Enterprise. The workshop will give you the tools you need to implement a vision and a plan for your family's future together. Attendees will learn about developing a framework for their own family enterprise plan, a process for outlining critical action steps, and the key questions every enterprise must consider.
This workshop offers a thoughtful approach to organizing the complex dimensions of your family enterprise, once you have grown bigger than an operating business. We bring you tools, templates, and strategies for building your master plan.
WHAT TO EXPECT
Strategies for alignment and building a clear vision for the future of the enterprise
A roadmap for integrating goals across the family, the businesses, the foundation and the family office
Tools to organize enterprise goals and allocate family capital
Advice on the best governance structure to support the goals defined
An understanding of leadership talents and transition strategies
Methods to engage family members in supporting the enterprise master plan
WHO SHOULD ATTEND
Ideal for family members, family office executives, and family board members who are seeking to establish a longterm vision for the family enterprise.
 
 Watch: What to Expect at the Workshop
Sign in to register
About
Agenda
Speakers
Accommodations
 

Day 1

Monday, June 10

 

Day 2

Tuesday, June 11

Day 3

Wednesday, June 12

 

8:00 am – 9:00 am

Breakfast

 

8:00 am – 9:00 am

Breakfast

 

 

12:00 pm – 1:00 pm

Lunch & Registration

 

12:30 pm – 1:15 pm

Lunch

12:00 pm

Meeting Adjourns & Lunch

 

5:00 pm

Meeting Adjourns

 

5:00 pm

Meeting Adjourns

 

 

6:00 pm – 8:30 pm

Workshop Dinner

 

Gibsons Chicago

1028 N Rush Street

 
 

See the grid below for registration options. All registrations are subject to approval by FOX.

Registration Options

FOX Member

Non-Member

Building a Unified Family Enterprise
(June 10-12)
$3,600
$4,200
Professionalizing the Family Office
(June 12-14)
$3,600
$4,200
Building a Unified Family Enterprise &
Professionalizing the Family Office
(June 10-14)
$6,450
$7,650
Please note that a discount may be available to additional paid attendees from your firm.  Contact Family Office Exchange via phone at 312.327.1221 or email events@familyoffice.com to receive the additional paid attendee coupon code. Registrations are subject to approval by FOX.
REFUND POLICY: For event registrations, refunds of payment or forum allotments will be offered if the cancellation is made in writing to Family Office Exchange at events@familyoffice.com five (5) or more business days prior to the start of the event. For more information regarding administrative policies please contact FOX office at: 312.327.1200.
Field of Study: Finance - Up to 9 CPE credits can be earned by attending this event. CPE credits are accepted at the option of state certifying boards. Requirements, compliance procedures and acceptance may vary by state.
Learning Objectives: Upon completion of this program, participants will gain an understanding of how to develop a long-term plan for a family enterprise strategy. Additional program objectives include: strategies for building a clear family enterprise vision, how to build a roadmap for integrating goals across the family enterprise, tools to organize goals and allocate family capital, governance structures to consider, an understanding of leadership talents and transition strategies, as well as methods to engage family members to support the enterprise master plan.
Program Level: Overview | No prerequisites are required for any of the sessions. | Delivery Method: Group Live Program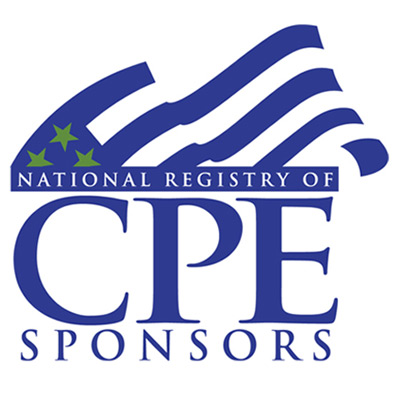 Family Office Exchange is registered with the National Association of State Boards of Accountancy (NASBA) as a sponsor of continuing professional education on the National Registry of CPE Sponsors. State boards of accountancy have final authority on the acceptance of individual courses for CPE credit. Complaints regarding registered sponsors may be submitted to the National Registry of CPE Sponsors through its website: www.NASBARegistry.org.
June 10-12, 2019

Module 1

 

Family Enterprise Thinking

Families with an enterprise mindset recognize the complexity of all that they own together and understand the importance of managing its business, financial, human, and social capital in a thoughtful and intentional way for the good of all owners. In this session, FOX will show you how to develop a Family Enterprise Framework that supports the vision. This process will help you organize your thinking and your resources to build a framework for the future.

Content to be Covered:

Develop a clear profile of the enterprise
Understand how the enterprise supports the vision
Recognize family opportunities and risks
Set guiding principles for the enterprise
Design essential structures to support the enterprise
Build strategic relations with key advisors

 
 
Module 2

Family Commitment and Alignment

What makes your family unique? Where is the energy in the family? What are the synergies in working together? All of these questions are important to consider as you contemplate the challenges and benefits for the long-term. Sharing ownership means sharing control, and sharing control means sharing risk. Having frank conversations about the benefits of staying together, and the work involved in doing so, is critical to securing the collective family's commitment to the family enterprise and a future together. It helps to begin with an understanding of the past as a prologue to the future.

Content to be Covered:

Discuss family views on togetherness
Recognize generational patterns in families
Analyze the family's prior history
Understand values and guiding principles
Identify patterns and polarities that define families
Analyze timeline and trigger events

 
 
Module 3

Shared Vision for the Family's Future

"Every generation is a first generation." With each transition of leadership, it is important to review the purpose of the enterprise and the vision for where you are going together. Understanding the world's driving forces and mapping the family's collective views on risks and opportunities are ways to engage the family in productive dialogue about the future. Scenario planning provides a safe means for considering alternate paths for the future and gaining consensus around the best way forward. Crafting the desired future vision from many possible future scenarios will give the family confidence and clarity about their future direction.

Content to be Covered:

Identify driving forces and key uncertainties
Recognize and address disruptions that will impact future vision
Develop current and future scenarios to explore alternatives
Create a shared vision for the future of the enterprise
Define key strategies and action steps to implement the vision

 
 
Module 4

Enterprise Goals and Risks

Just as you engage in strategic planning for the family business, so must you engage in planning for the family enterprise. Developing a family enterprise strategy means considering the goals of the business, the goals for family unity and engagement, and the family's commitments to community and philanthropy. Looking at the financial assets in an integrated manner with the input of the family, the family office (if one exists), and the trusted advisor team is an important part of the process. The family must articulate the enterprise goals in a substantive manner, and work together to define how success will be measured.

Content to be Covered:

Three phases of enterprise planning
Consolidate family goals into an enterprise view
Develop integrated strategies that matters to owners
Enterprise measure of success
Do periodic scenario planning to revisit and refine the enterprise strategy

 
 
Module 5

The Importance of Governance and Leadership

Effective governance involves the development of a system (principles, policies, practices) that fosters trust, balances power, and helps family members work together to further their collective goals in a productive manner. Each layer of governance (e.g., Family Assembly, Family Enterprise Board, Family Committee) has unique roles, responsibilities and criteria for involvement. Good governance provides a means to navigate the inevitable transitions every family enterprise encounters.

Content to be Covered:

Understand the benefits of a formal governance system
Develop a decision-making process that is trusted
Design governance structures to grow with the family
Develop clear levels of authority and accountability for boards
Develop performance metrics to monitor progress

 
 
Module 6

Foster Family Learning and Leadership Development

Most families want their wealth to be a source of satisfaction for their children and grandchildren. Developing a culture of learning and investing in a systematic approach to delivering ageappropriate financial education and leadership training is the best way to prepare family members to be responsible owners of wealth and lifelong contributors to the family enterprise.

Content to be Covered:

Engage the family in defining learning priorities for each generation
Understand personal leadership skills and interests
Develop an owner education program for all ages
Identify family leadership roles and responsibilities
Identify a leadership selection process using ind. advisors
Structure a process to ensure a smooth transition

 
 
Mindy Kalinowski Earley, CMP, CFBA
Chief Learning Officer, Family Office Exchange (FOX)
Mindy Earley is Chief Learning Officer for Family Office Exchange. She believes that empowerment and knowledge are key to living a purpose-driven and self-actualized life. She is inspired by helping people learn, grow and discover the way that they will make personal and productive contributions, using their strengths and talents.
Mindy has held various roles in small and large family offices and has been responsible for creating and stewarding professional learning networks in support of human and intellectual capital. She has designed learning experiences that increase the knowledge base and enhance the life path of individuals while providing personalized support and coaching to help them meet their goals. After spending over a decade working in higher education Mindy is skilled in program creation for the student and young adult population. Her work included developing pioneering programs for learners to engage and thrive in college and through life after college.
Combining her M.A. in Education, with a focus on learning development and educational theory, and her undergraduate degree in Hospitality and Tourism Management, with a focus on programming and event planning, Mindy is uniquely trained to create exceptional experiences rooted in sound learning practices. As a Certified Meeting Professional with a certificate in Family Business Advising she enjoys helping families and rising generation members navigate the unique world of family enterprise and family relationships by understanding that responsibility and intention pave a path to personal achievement and satisfaction.
 
Sara Hamilton
Founder and CEO, Family Office Exchange (FOX)
Sara is a recognized visionary and credited with professionalizing the family office industry. She founded FOX in 1989 as a peer network for family office executives. Within 10 years, FOX could see that families needed help with their enterprise vision, managing financial transitions, and educating family members on responsible ownership. Today, Sara provides strategic direction for FOX and leads the development of new programs and services supporting family enterprises, family office executives, and wealth advisory firms in more than 27 countries.
Sara is the co-author of Family Legacy and Leadership: Preserving True Family Wealth in Challenging Times. She also serves on the executive education faculty of the University of Chicago Booth School of Business, where she is an adjunct faculty member for their Private Wealth Management course. She is on the founding boards for the International Private Directors Association and the Foundation for Gender Equality.
Glen Johnson
Market Leader, Business Owners and Family Office Executives, Family Office Exchange (FOX)
In his role as Market Leader, Glen Johnson works closely with business owners and family office executives to help them address their goals and challenges. Glen is part of the leadership team at FOX and leads all aspects of the member experience for family and family office Councils. FOX Councils meet twice a year and provide members with opportunities to learn from and share ideas with highly accomplished and hard-to-find peers in a confidential environment.  
 
Glen has over 30 years of experience working with business owners and executives, first as an attorney and then as a wealth advisor, eventually founding Mirador Family Wealth Advisors – the multi-family office for Fifth Third Bank. He has worked with business owners and executives across all stages of their business life cycle including business succession.  Glen writes and speaks nationally focusing on family and business governance and the unique challenges faced during the sale and transition of closely held businesses.   
 
Glen earned a Bachelor of Sciences degree in Education from the University of Michigan in Ann Arbor, MI and a Juris Doctorate degree from Wayne State University Law School in Detroit, MI. 
 
Glen is a passionate supporter of cultural organizations and groups seeking to enhance the lives of youth.  He has served as a board member and advisor of various local and regional boards including The Michigan Theatre, Meijer Gardens Sculpture Park, The Boys and Girls Club of Detroit, and the Grand Rapids Community Foundation. 
 
Robin L. Letchinger, JD
Family Enterprise Market Leader, Family Office Exchange (FOX)
Robin is responsible for developing and growing the Family Enterprise Center—a unique network of 100+ multi-generational families who strive to build and retain an enduring family enterprise. These families believe in the benefits of co-ownership of family capital and collaboration in family endeavors. Robin advises families on identifying opportunities and risks, allocating family capital, optimizing and trusting their governance structures, and educating the rising generations about life-long learning and leadership.
Robin brings over 25 years of strategic problem solving to FOX honed through her experiences as a General Counsel, Board Member of a 4th generation family-owned business, law firm Partner serving family-owned businesses, and a Director on various non-profit boards. Robin received her J.D. from the Northwestern University Pritzker School of Law and her B.S. in Finance, with highest honors, from the University of Illinois, Urbana-Champaign. She also attended the Northwestern Kellogg Executive Education program on Governing Family Enterprises. She currently serves on the boards of the Chicago Foundation for Women and Open Communities.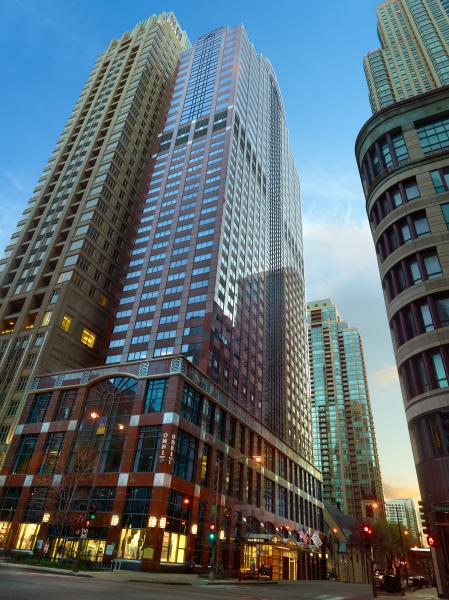 Omni Chicago Hotel
676 North Michigan Avenue, Chicago, IL, 60611
https://www.omnihotels.com/hotels/chicago
Please note the room block at the Omni has now closed. If you would like to secure a room at the group rate of $319 (plus applicable taxes) please contact us at events@familyoffice.com.