Family Office Exchange (FOX) is pleased to offer the Rising Gen Leadership Program Series for the preparation of future family leaders. This four-part learning series uses a multi-disciplinary approach to help Rising Generation family members become prepared, informed, credible, and contributing leaders to the family enterprise.
Each standalone program is designed to arm future family leaders with the skills needed to thrive in life, business, and wealth stewardship with an emphasis on empowering attendees and equipping them with a leadership toolkit for the future. Each course within the two-day program covers essential building blocks for family leadership preparation and is part of an overall core curriculum presented at each gemstone branded program.
Additionally, this series offers a peer community like no other that allows Rising Generation family members to have honest and informative conversations that address their unique questions related to family, business, and leadership.
What to Expect
An opening session focused on creating a peer community and group cohesiveness.
Deep connection to the content through practical application and experiential activities.
Pre-work and reading prior to attendance.
Attendance is required both days. Full participation and engagement are program expectations.
Who Should Attend
Family members in their 20's, 30's, and 40's focused on rising gen education and leadership skill-building. Please note limited spaces are available. This program is intended to provide an intimate experience that fosters connection among peers.
Pricing
 
FOX Member
 
 
Non-Member
Individual Attendee
$3,900
 
 
$4,900

Multiple Attendees
from the same family

$3,500
 
 
$4,400

Online registration is now closed. If you would like to attend, please contact us at events@familyoffice.com.
Sign in to register
About
Agenda
Speakers
Venue and Accommodations
Registrations are subject to approval by FOX. Family members in their 20's, 30's, and 40's focused on rising gen education and leadership skill-building. Please note limited spaces are available.
REFUND POLICY: For event registrations, refunds of payment will be offered if the cancellation is made in writing to Family Office Exchange at events@familyoffice.com five (5) or more business days prior to the start of the event. For more information regarding administrative policies please contact FOX office at: 312.327.1200.
Field of Study: Specialized Knowledge - Up to 6 CPE credits can be earned by attending this event. CPE credits are accepted at the option of state certifying boards. Requirements, compliance procedures and acceptance may vary by state. 
Learning Objectives:  Upon completion of the program, participants will be able to assess and inventory their personal skills, understand family systems and patterns, develop ownership and leadership skills, and cross generational bridges. 
Program Level: Overview | No prerequisites are required for any of the sessions. | Delivery Method: Group Live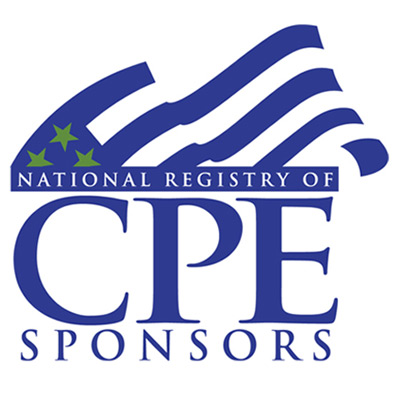 Family Office Exchange is registered with the National Association of State Boards of Accountancy (NASBA) as a sponsor of continuing professional education on the National Registry of CPE Sponsors. State boards of accountancy have final authority on the acceptance of individual courses for CPE credit. Complaints regarding registered sponsors may be submitted to the National Registry of CPE Sponsors through its website: www.NASBARegistry.org.
Friday, April 22

12:00 pm – 12:45 pm
Lunch
 
 
12:45 pm – 2:00 pm

Introduction and Networking Activity

 
 
2:00 pm – 3:30 pm

Personal Skills Inventory and Assessments

First, know yourself. Before leading others, you must be certain of who you are and what you bring to the table. This course offers the opportunity to harness the power of self-awareness by developing a keen understanding of your own skills, abilities, and interests.

Complete an assessment that will strengthen your knowledge of self, while simultaneously allowing you to fine-tune your learning and career goals. Inform your work environment and life goals with a sense of purpose. Take this opportunity to strengthen your voice and confidently engage in the activities of your family.

Mindy Kalinowski Earley, Chief Learning Officer, FOX 
Allison Lawshe, Learning Center Program Manager, FOX

 
 
 
1.50 CPE | Specialized Knowledge
 
 
3:30 pm – 5:00 pm

Family Systems and Patterns

In this course we will explore the foundational communication patterns within a family system. Some of these patterns are effective and lead to fruitful generational wealth transfer, while others can stifle, disrupt and even harm future generations from achieving effectiveness and well-being. The Transitional Role is a critical, self-empowering way anyone, from any generation, can learn to influence harmful communication patterns and model new, healthier behaviors.

Jeff Strese, Family Learning & Leadership Consultant, FOX

 
 
 
1.50 CPE | Specialized Knowledge
 
 
5:00 pm – 5:30 pm
Reflection/Wrap-up
 
 
6:30 pm
Dinner Reception
 
 

Saturday, April 23

9:00 am – 9:30 am
Breakfast
 
 
9:30 am – 10:00 am
Reflections and Group Activity
 
 
10:00 am – 11:30 am

Developing Ownership and Leadership Skills

This course will show you how shared ownership impacts your family, and the different generational views of ownership. Together, we will explore ownership versus management roles, and the leadership skills required for each. We will introduce the concept of family governance, how it evolves across generations as the family grows, and as complexity increases for owners. We will discuss what new decisions will need to be addressed in a 21st Century world, and how families must reshape their governance structures to deal with future ambiguity and uncertainty.

Mindy Kalinowski Earley, Chief Learning Officer, FOX

 
 
 
1.50 CPE | Specialized Knowledge
 
 
11:30 am – 12:15 pm
Applied Learning
 
 
12:15 pm – 1:00 pm
Lunch
 
 
1:00 pm – 2:30 pm

Crossing Generational Bridges

Family governance looks different at each generational stage but begins with the foresight to formalize, establish structure and policy that will serve the family for years to come. With thoughtful governance, rooted in family agreements, families have a foundation that serves as the bedrock for transitions, unexpected change and unforeseen events. This course covers the generational stages, the purpose for each governance role and shares examples of families that have formalized their commitment to working together.

Amy Hart Clyne, CFP®, Chief Knowledge & Learning Officer, Pitcairn

 
 
 

1.50 CPE | Specialized Knowledge

 
 
2:30 pm – 3:00 pm

Closing/Reflection

 

 
Presenter
Amy Hart Clyne, CFP®
Chief Knowledge & Learning Officer
Pitcairn
Amy Hart Clyne has dedicated more than 30 years of her financial services career to helping prosperous families fulfill the promise and potential of their legacies and achieve wealth momentum, but her real superpower is relationship building. Her infectious energy and glass-half-full attitude helps people overcome obstacles that prevent them from linking up with one another. She thrives as a bridge builder between people and groups offering genuine encouragement and an optimistic outlook on life that can provide a sense of comfort and stability in the face of uncertainty. Amy is a strategic thinker with a passion for learning and sharing those lessons with others.
In her role as Pitcairn's Chief Knowledge and Learning Officer, Amy works diligently to expand the firm's position as a leader in the evolution of the family office space. A primary focus is to build out Pitcairn's proprietary Wealth Momentum® family office model which takes a deeper and longer-term view of family and financial dynamics in order to arrive at better outcomes. Another of her key initiatives has been the creation and development of the Gen7 Project, the firm's thought leadership and learning lab created to provide unique resources, content, and educational tools to wealthy families transitioning leadership to subsequent generations.
Before joining Pitcairn, Amy served as Executive Director and Chief Knowledge Officer at Family Office Exchange (FOX), where she led the organization's knowledge, learning, and education strategies for over 400 families and 150 multi-disciplinary advisors. As an expert in private wealth management, Amy has spent her career translating the needs and desires of ultra-wealth families and their advisors into practical insights and solutions-based experiences that educate, excite, and engage.
Amy has an MBA in Marketing from Columbia Business School, Columbia University, and a BA in International Relations from Colgate University. She has earned the Certified Financial Planner™ (CFP®) designation as well as the Family Business Advisor certification from the Family Firm Institute.
Outside the office, Amy has a number of pursuits that keep her well balanced. She is more than just an avid skier, having been trained and certified as a PSIA Adaptive Ski instructor. Off the slopes she gets her adrenalin rush from pedaling her Peloton where she uses the handle "badassahc". In her more reflective moments, Amy practices yoga and enjoys gardening. And regardless of the season, indoors or out, she keeps up her pursuit of lifelong learning, mentoring and coaching others, and above all, remembering to laugh.
FOX Presenters
Mindy Kalinowski Earley, CMP, CFBA 
Chief Learning Officer, FOX Family Learning Center
Mindy Kalinowski Earley is Chief Learning Officer for Family Office Exchange (FOX). In her role, she fosters integrated learning programs for enterprise families and is responsible for developing the family learning community. She co-chairs the FOX Rising Gen program and serves as an outsourced Chief Learning Office to FOX members. Mindy is inspired by helping people learn, grow, and discover how they will make personal and productive contributions, using their strengths and talents. 
Mindy has held various roles in small and large family offices and has been responsible for creating and stewarding professional learning networks supporting human and intellectual capital. She has designed learning experiences that increase the knowledge base and enhance the life path of individuals while providing personalized support and coaching to help them meet their goals. As a Strong Interest Inventory facilitator with a certificate in Family Business Advising, she enjoys helping families and rising generation members navigate the unique world of family enterprise and family relationships by understanding that responsibility and intention pave a path to personal achievement and satisfaction. She has been featured in the New York Times, Family Business Magazine, Successful Generations podcast and is a regular speaker and facilitator. Mindy lives in Rockford, MI, with her husband, daughter, and Bernedoodle. 
Allison Lawshe
Learning Center Program Manager, FOX
Allison Lawshe is the Learning Center Program Manager at Family Office Exchange (FOX). In her role, she partners with FOX's Chief Learning Officer, Mindy Kalinowski Earley, to deliver learning programs and content for families, family office staff and advisors. Allison brings ten years of family foundation experience to the role, most recently as Chief Program Officer at the IDP Foundation, Inc., where she led the international education portfolio and scaling of training and financing program to over 600 schools across Ghana. 
 
Allison has an MPP from the University of Chicago, a BA in Economics and Latin American, Caribbean & Iberian Studies from the University of Wisconsin – Madison and is a Professional Certified Coach.
                               
Jeff Strese  
Family Learning & Leadership Consultant 
Jeff Strese is the Family Learning & Leadership Consultant at Family Office Exchange (FOX). As a consultant, Jeff has focused on multi-generational family enterprises, corporations, and mission-driven nonprofit organizations. He has more than 25 years of experience working across industries in the areas of leadership development, organizational effectiveness, and family dynamics. He holds certifications in family wealth and family business advising (CFWA, CFBA). 
Jeff is passionate about helping family businesses and organizations create clarity out of the complex and inspiring leaders from all backgrounds to develop and master critical skills like coaching, communication and emotional intelligence. He has developed innovative programs to guide next-generation leaders to reach their full potential in a fast-paced, global economy. 
Jeff has served as Chief Talent and Learning Officer (CTLO) at Tolleson Wealth Management, a multi-family office serving client families across the country. Prior to his role at Tolleson, Jeff served as the Chief Human Resources Officer (CHRO) at Southern Methodist University (SMU). 
The program will take place at:
7200 N. Scottsdale Rd
Scottsdale, AZ  85253
FOX has reserved a limited number of rooms at the Scottsdale Plaza Resort at a rate of $249 per night plus a $30 resort fee plus applicable taxes. You may take advantage of this discounted room rate and book your room at this link. 
Attendees are responsible for making their own accommodation arrangements. The cutoff date for hotel reservations at this special conference rate (subject to room availability) is Thursday, March 31, 2022.