Family Office Exchange (FOX) is pleased to offer the Rising Gen Leadership Program Series for the preparation of future family leaders. This four-part learning series uses a multi-disciplinary approach to help Rising Generation family members become prepared, informed, credible, and contributing leaders to the family enterprise.
Each standalone program is designed to arm future family leaders with the skills needed to thrive in life, business, and wealth stewardship with an emphasis on empowering attendees and equipping them with a leadership toolkit for the future. Each course within the two-day program covers essential building blocks for family leadership preparation and is part of an overall core curriculum presented at each gemstone branded program.
Additionally, this series offers a peer community like no other that allows Rising Generation family members to have honest and informative conversations that address their unique questions related to family, business, and leadership.
The Sapphire Edition of the Rising Gen Leadership Program includes the following courses:
Living an Authentic Life with Purpose
Family Dynamics in Modern Families
Building Trust and Consensus in the Family
Evolution of Governance and Decision-making
What to Expect
An opening session focused on creating a peer community and group cohesiveness.
Deep connection to the content through practical application and experiential activities.
Pre-work and reading prior to attendance.
Attendance is required both days. Full participation and engagement are program expectations.
Who Should Attend
Family members in their 20's, 30's, and 40's focused on rising gen education and leadership skill-building. 
Please note limited spaces are available. This program is intended to provide an intimate experience that fosters connection among peers. Registration closes on November 28.
Pricing
| | | |
| --- | --- | --- |
|   | Member | Non-Member |
| Individual Attendees | $3,900 | $4,900 |
| Multiple attendees from the same family | $3,500 | $4,400 |
Registration for this event is now closed. If you would like to attend, please contact us at events@familyoffice.com.
Sign in to register
About
Agenda
Speakers
Venue & Accommodations
Registrations are subject to approval by FOX.
REFUND POLICY: For event registrations, refunds of payment will be offered if the cancellation is made in writing to Family Office Exchange at events@familyoffice.com prior to the start of the event. For more information regarding administrative policies please contact FOX office at: 312.327.1200.
Field of Study: Specialized Knowledge - Up to 6 CPE credits can be earned by attending this event. CPE credits are accepted at the option of state certifying boards. Requirements, compliance procedures and acceptance may vary by state. Learning Objectives: Upon completion of the program, participants will be able to assess and inventory their personal skills, understand family systems and patterns, develop ownership and leadership skills, and cross generational bridges.
Program Level: Overview | No prerequisites are required for any of the sessions. | Delivery Method: Live Program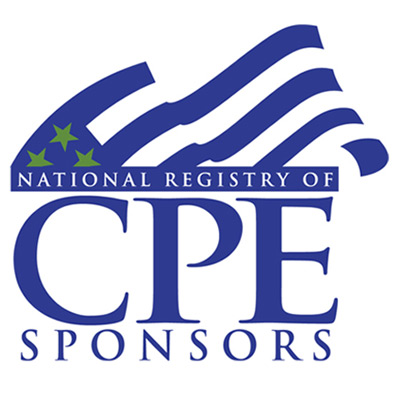 Family Office Exchange is registered with the National Association of State Boards of Accountancy (NASBA) as a sponsor of continuing professional education on the National Registry of CPE Sponsors. State boards of accountancy have final authority on the acceptance of individual courses for CPE credit. Complaints regarding registered sponsors may be submitted to the National Registry of CPE Sponsors through its website: www.NASBARegistry.org.
Thursday, December 8 | 12:00 - 5:30 pm

All times listed are in U.S. Eastern time.
 
 
12:00 - 12:45 pm
Lunch
 
 
12:45 - 2:00 pm
Introduction and Networking Activity
 
 
2:00 - 3:30 pm

Living an Authentic Life with Purpose
Wealth can offer a paralyzing number of choices regarding what to do with your life. Considering your family's legacy, your own interests, and what you bring to the table can give rise to the challenge of how to make your life meaningful. How do you define work and where does it fit in your world? How do you balance both your career and family engagement? Whether you have previously considered a purpose-driven life or found your purpose shifting in recent years, this module will provide the planning tools necessary to navigate this process thoughtfully and with authenticity.

Tom Thiegs, Ascent Private Capital Management of US Bank

1.50 CPE | Specialized Knowledge

 
 
3:30 - 5:00 pm

Family Dynamics in Modern Families
The nuclear family of today does not resemble the nuclear family of the past. This course will challenge you to evaluate your own definition of 'family' with which you live and engage. Explore the stories of wealthy families who confronted issues of inclusion head on. Under what conditions are spouses involved in the affairs of your family? Do domestic, live-in partners get any access to your family office services? Are there smaller roles in your governance structure that could open doors for not only new family members, but new ideas? We will explore how to usher in inclusion where you feel it is most needed in your family.

Mindy Kalinowski Earley, Chief Learning Officer, FOX 
Allison Lawshe, Learning Center Program Manager, FOX

1.50 CPE | Specialized Knowledge

 
 
5:00 - 5:30 pm
Reflection/Wrap-up
 
 
6:30 pm
Dinner Reception
 
 

Friday, December 9 | 9:00 am - 3:00 pm

All times listed are in U.S. Eastern time.
 
 
9:00 - 9:30 am
Breakfast
 
 
9:30 - 10:00 am
Reflections and Group Activity
 
 
10:00 - 11:30 am

Building Trust and Consensus in the Family
Develop a comprehensive understanding of trust building behaviors within a family-owned business, family office and governance structures that support a family enterprise. These behaviors are well-researched and proven to build a "trust currency" within the culture of these entities. When trust is firmly established, the family should engage in well planned and facilitated consensus building activities. These exercises help foster engagement, empowerment and diversity and inclusion. In this module you will learn how this sequence of building trust, then consensus is a critical sequence to empowering future generations of family leaders to make effective decisions.

Jeff Strese, Family Learning & Leadership Consultant, FOX

1.50 CPE | Specialized Knowledge

 
 
11:30 am - 12:15 pm
Applied Learning
 
 
12:15 - 1:00 pm
Lunch
 
 
1:00 - 2:30 pm

Evolution of Governance and Decision-making
Families have endless choices to make. From where to hold the family meeting to selecting the next family leaders, the process for making those choices impacts all areas of the family enterprise. You will learn about varying models and approaches for decision making as well as tools to make effective decisions utilizing a group process. We will review concepts and techniques to use when determining outcomes individually versus as a group and the advantages and disadvantages of a consensus-based process. You will learn about different agreements and structures that determine a better outcome for the family.

Sara Hamilton, Founder and Family Advisor, FOX

1.50 CPE | Specialized Knowledge

 
 
2:30 - 3:00 pm
Closing/Reflection

 

 
Presenter
Tom Thiegs
Managing Director, Leadership and Legacy Consultant, Family Office Services, Ascent
Tom brings extensive education and leadership experience to his role at Ascent, along with his commitment to transparent, open and honest communication. He has a comprehensive understanding of family and interpersonal dynamics, psychology, governance, leadership, and the rising generation. He specializes in multigenerational family learning with an emphasis on preparing younger family members for leadership and financial wellness.
Tom approaches his work holistically, helping families discover the tactical and interpersonal skills needed to achieve their most important goals. "I really enjoy creating an environment where family members can learn, grow, and communicate together, especially when everyone gets to share their individual values, perspectives, and expectations. If families can have healthy conversations around differences, they are better prepared to handle the complexities of family wealth."
A longtime volunteer in his community, Tom currently serves as President on the board of directors for Anu Family Services, a nonprofit organization dedicated to improving the lives of foster children. Tom also provides free leadership training, coaching, and workshops to other nonprofit organizations in Minnesota, focusing on organizations that benefit children, families, and underserved communities.
Tom has a bachelor's degree in psychology and communication from St. John's University and earned his Master's degree in leadership and business management from Concordia University. He received a doctorate in organizational leadership after completing a dissertation researching the connection between wealth, wellbeing, and family business succession. He holds more than 15 certifications in programs related to communication, values, finance, conflict,  and emotional intelligence. Tom is also a member of the Purposeful Planning Institute and Family Firm Institute.
FOX Presenters
Sara Hamilton
Founder and Family Advisor
Founder, Family Advisor and Board Chair of Family Office Exchange (FOX), Sara is a recognized visionary in the private wealth community. While a trust officer at Harris Bank in Chicago in the late 1980s, Sara witnessed the emergence of family wealth management as an industry. Hundreds of U.S. families became centi-millionaires overnight through leveraged buyouts that spawned private financial offices commonly called family offices, to manage family assets and educate wealth owners. Sara was the first professional to recognize family offices as a complex market segment in wealth management.
Sara founded the Family Office Exchange (FOX) in 1989 as a peer network for family office executives. Within 10 years, FOX could see that families needed help with their enterprise vision and managing financial transitions. As a result, FOX evolved into a strategist for family enterprises, a platform for sharing family wealth best practices, and an industry advocate for the importance of private capital in a global economy.
Today, Sara provides strategic direction for FOX and leads the development of new programs and services supporting family enterprises, family office executives and wealth advisory firms in more than 20 countries. She was named one of the Top 50 Women in Wealth Management by Wealth Manager from 2010-2012 and 2019 Outstanding Thought Leader for Wealth Management by Family Wealth Report.
Sara is the co-author of Family Legacy and Leadership: Preserving True Family Wealth in Challenging Times and serves on the executive education faculty of the University of Chicago Booth School of Business where she is an adjunct faculty member for their Private Wealth Management course, offered twice per year in Chicago. She is on the founding boards for the Private Directors Association in Chicago and the Foundation for Gender Equality in New York.
FOX has built a unique resource team dedicated to serving multi-generational families, led by 15 technical experts who are supported by a dedicated team of 20 additional employees based in Chicago, New York, and Madrid.
Mindy Kalinowski Earley, CMP, CFBA
Chief Learning Officer, FOX Family Learning Center
Mindy Kalinowski Earley is Chief Learning Officer for Family Office Exchange (FOX). In her role, she fosters integrated learning programs for enterprise families and is responsible for developing the family learning community. She co-chairs the FOX Rising Gen program and serves as an outsourced Chief Learning Office to FOX members. Mindy is inspired by helping people learn, grow, and discover how they will make personal and productive contributions, using their strengths and talents. 
Mindy has held various roles in small and large family offices and has been responsible for creating and stewarding professional learning networks supporting human and intellectual capital. She has designed learning experiences that increase the knowledge base and enhance the life path of individuals while providing personalized support and coaching to help them meet their goals. As a Strong Interest Inventory facilitator with a certificate in Family Business Advising, she enjoys helping families and rising generation members navigate the unique world of family enterprise and family relationships by understanding that responsibility and intention pave a path to personal achievement and satisfaction. She has been featured in the New York Times, Family Business Magazine, Successful Generations podcast and is a regular speaker and facilitator. Mindy lives in Rockford, MI, with her husband, daughter, and Bernedoodle.
Allison Lawshe
Learning Center Program Manager, FOX
Allison Lawshe is the Learning Center Program Manager at Family Office Exchange (FOX). In her role, she partners with FOX's Chief Learning Officer, Mindy Kalinowski Earley, to deliver learning programs and content for families, family office staff and advisors. Allison brings ten years of family foundation experience to the role, most recently as Chief Program Officer at the IDP Foundation, Inc., where she led the international education portfolio and scaling of training and financing program to over 600 schools across Ghana.
Allison has an MPP from the University of Chicago, a BA in Economics and Latin American, Caribbean & Iberian Studies from the University of Wisconsin – Madison and is a Professional Certified Coach.
Jeff Strese
Family Learning & Leadership Consultant, FOX
Jeff Strese is the Family Learning & Leadership Consultant at Family Office Exchange (FOX). As a consultant, Jeff has focused on multi-generational family enterprises, corporations, and mission-driven nonprofit organizations. He has more than 25 years of experience working across industries in the areas of leadership development, organizational effectiveness, and family dynamics. He holds certifications in family wealth and family business advising (CFWA, CFBA). 
Jeff is passionate about helping family businesses and organizations create clarity out of the complex and inspiring leaders from all backgrounds to develop and master critical skills like coaching, communication and emotional intelligence. He has developed innovative programs to guide next-generation leaders to reach their full potential in a fast-paced, global economy. 
Jeff has served as Chief Talent and Learning Officer (CTLO) at Tolleson Wealth Management, a multi-family office serving client families across the country. Prior to his role at Tolleson, Jeff served as the Chief Human Resources Officer (CHRO) at Southern Methodist University (SMU). 
The program will take place at: 
Hotel Colonnade Coral Gables, Autograph Collection  
180 Aragon Ave.
Coral Gables, FL 33134
Guest rooms are available for a rate of $249 plus applicable taxes. Reservations may be made at this link, or by calling 1-305-441-2600 and mentioning the "Family Office Exchange." This special rate will be valid, subject to room availability, until November 18, 2022.
If you need assistance with securing a room at the hotel, please email events@familyoffice.com.