We have helped many families design and professionalize their family office over the last three decades. The basic principles of a well-run family office have not changed but the ways to professionalize the office are always changing. Come and learn the basics or to get a refresher on how to improve operations in the family office.
WHAT TO EXPECT
An understanding of the eight critical dimensions of a family office
A review of the range of services that can be provided by a family office
An explanation of the talent and professionalism needed to run an office
Insights into back office challenges and technology solutions
An explanation for the cost and complexity of the office
Methods for measuring the success of the office
WHO SHOULD ATTEND
Ideal for new family office executives, family members considering starting a family office, or individuals looking to improve operations of an existing office.
Sign in to register
About
Agenda
Speakers
Accommodations
 

Day 1

Wednesday, June 12

 

Day 2

Thursday, June 13

Day 3

Friday, June 14

 

8:00 am – 9:00 am

Breakfast

 

8:00 am – 9:00 am

Breakfast

 

 

12:00 pm – 1:00 pm

Lunch & Registration

 

12:15 pm – 1:15 pm

Lunch

11:30 am

Meeting Adjourns

 

5:00 pm

Meeting Adjourns

 

5:00 pm

Meeting Adjourns

 

 

6:00 pm – 8:30 pm

Cocktails and Dinner

 

Smith & Wollensky

318 N State Street
 

 

 

5:00 pm – 6:30 pm

Networking Reception
See the grid below for registration options. All registrations are subject to approval by FOX.

Registration Options

FOX Member

Non-Member

Building a Unified Family Enterprise
(June 10-12)
$3,600
$4,200
Professionalizing the Family Office
(June 12-14)
$3,600
$4,200
Building a Unified Family Enterprise &
Professionalizing the Family Office
(June 10-14)
$6,450
$7,650
Please note that a discount may be available to additional paid attendees from your firm.  Contact Family Office Exchange via phone at 312.327.1221 or email events@familyoffice.com to receive the additional paid attendee coupon code. Registrations are subject to approval by FOX.
REFUND POLICY: For event registrations, refunds of payment or forum allotments will be offered if the cancellation is made in writing to Family Office Exchange at events@familyoffice.com five (5) or more business days prior to the start of the event. For more information regarding administrative policies please contact FOX office at: 312.327.1200.
Field of Study: Finance - Up to 8 CPE credits can be earned by attending this event. CPE credits are accepted at the option of state certifying boards. Requirements, compliance procedures and acceptance may vary by state.
Learning Objectives: Upon completion of this program, participants will gain an understanding of the steps required, and mistakes to avoid, when developing an effective family office and family enterprise strategy. Additional program objectives include: insights regarding oversight of the family office, services scope and delivery, costs of the family office, talent and team structure, technology and data security, performance metrics and best practices, and family office planning steps.
Program Level: Overview | No prerequisites are required for any of the sessions. | Delivery Method: Group Live Program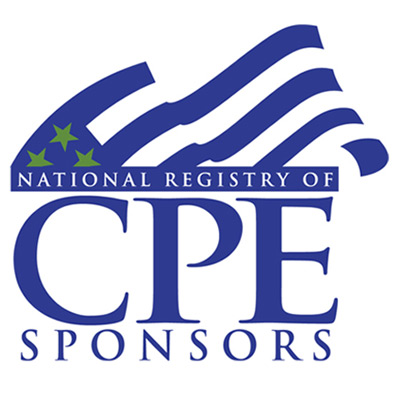 Family Office Exchange is registered with the National Association of State Boards of Accountancy (NASBA) as a sponsor of continuing professional education on the National Registry of CPE Sponsors. State boards of accountancy have final authority on the acceptance of individual courses for CPE credit. Complaints regarding registered sponsors may be submitted to the National Registry of CPE Sponsors through its website: www.NASBARegistry.org.
June 12-14, 2019

 
 

Module 1

 

Overview of the Family Office and Governance Structures

This session introduces the enterprise phase and the sophisticated dimensions of the family office. It also provides an understanding of oversight structures and decision-making processes needed in the governace of the family office.

Content to be Covered:

Reasons to form and maintain an office
Establishment of office goals and their alignment with the family's needs
Roles of family members versus the office
Evolution of the office
Leadership, and decision-making in the office
Office as risk manager and other key functions
Degree of formality and evolution of governance

 
 
Module 2

Scope of Services and Delivery

Services provided by family offices are, by definition, customized and integrated to manage a family's wealth but can also help support family engagement and communication.

Content to be Covered:

Types of services provided (tax, investment, recordkeeping, etc.)
Organizing family meetings and educating the next generation
The scope of "modern" family office services and their delivery
Strategies for insourcing versus outsourcing services
Degree of formality and evolution of governance

 
 
Module 3

Talent and Team Structure

The skill set and integrity of the family office staff have the greatest impact on the office's success. This session provides insights about talent in the office and building a broader team with third party advisors.

Content to be Covered:

Roles and responsibilities of key staff members
Organizational structures
Alignment of staff skills with services
Coordination and oversight of third-party advisors
Compensation and benefits strategies
Degree of formality and evolution of governance

 
 
Module 4

Family Office Technology

The family office is the primary source of consolidated financial information. This session addresses the integration challenge inherent in consolidating data from multiple sources.

Content to be Covered:

Identifies appropriate technology architecture and solutions
Better reporting for better decision-making
Solutions to enhance family communications, relations, and cohesion
Confidentiality and data security

 
 
Module 5

Costs of the Family Office

Family offices have a wide range of costs and the important relationship between cost and complexity will be explored. More broadly, total cost of wealth management will be examined.

Content to be Covered:

Breakdown of internal family office costs, external investment costs, and external non-investment costs
Patterns and Insights from FOX benchmarking survey about family office (and total wealth management) costs
Common cost allocation methods
Fee structures
Techniques for weighing cost vs. value

 
 
Module 6

Next Steps in the Design Process and Measuring Success

This interactive session is designed to clarify your next steps in the family office design process and explore ways to help you measure success.

Content to be Covered:

Document your family's needs and plan the next steps in the process
Quantitative and qualitative metrics to evaluate performance
Best practices that have helped FOX families survive and thrive for generations

 
 
Jane Flanagan
Program Facilitator
Jane has been a developer, writer, and editor of FOX educational content and has served as a resource for the membership and advisory services teams. Jane has also developed content for FOX learning events, including the FOX Family Office Design Workshop. She has co-authored many FOX publications including: The FOX Guide to the Professional Family Office, 50 Best Practices for an Enduring Family Enterprise, and Financial Reporting in the Family Office. 
Prior to her tenure with FOX, Jane was a relationship manager on the global custody Foundation and Endowment Team at Northern Trust. She received a B.A. in Political Science from St. Norbert College.
Charles B. Grace, III
Managing Director, Family Office Exchange (FOX)
Charlie works on Advisory Services projects for families and family offices as well as advisor clients. Assignments have included projects focused on strategic planning, family office and family enterprise design, family governance, selection of investment or wealth advisors, best practices, and benchmarking, among others. On the membership side of the FOX business, Charlie works on select relationships and develops and delivers content using deep subject matter expertise.
Charlie has been active for 20 years in the family office community advising ultrawealthy families and serving as a resource to multigenerational families and family offices. Prior to joining FOX, he spent almost 10 years at the multi-family office Ashbridge Investment Management LLC and the single-family office Ashbridge, LLC.
Charlie is on the Executive Committee, Investment Committee and serves as Treasurer of the nonprofit Tuttle Fund, Inc. in New York City. He graduated from the Washington College of Law with a J.D. Charlie received a B.A. and M.A. in history from Bates College and American University, respectively.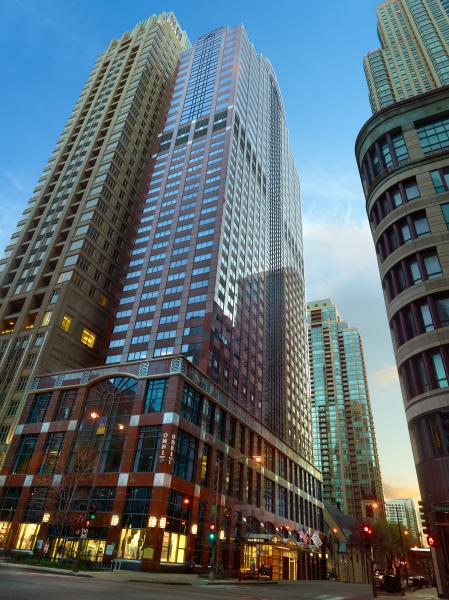 Omni Chicago Hotel
676 North Michigan Avenue, Chicago, IL, 60611
https://www.omnihotels.com/hotels/chicago
Please note the room block at the Omni has now closed. If you would like to secure a room at the group rate of $319 (plus applicable taxes) please contact us at events@familyoffice.com.