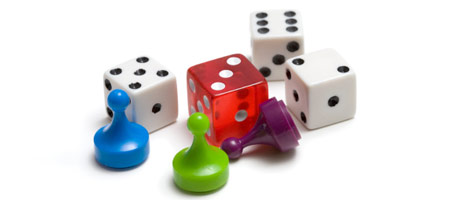 The four boad games below help make learning important financial concepts fun.
adapted from the product website:
Blast the Money Trap combines the fun of a board game with an exploration of using money as a tool to "Blast" out of The Money Trap through buying assets. Players move through the game, making choices about how they will use their money and they begin to see the consequences of their choices. Activities are expertly designed to engage the player in real-life scenarios and the types of choices we make every day with our money. Kids work with each other to evaluate their choices, providing an engaging and experiential group-learning opportunity. The flow of the game is designed to provide the real-life challenges of managing our financial resources in a fun and educational social learning experience.
adapted from the product website:
This classic game makes family finance fun as it reminds everyone just where the money goes. Players take turns along the game board, which is designed as a 31-day calendar. You could make a big profit or lose your shirt on a bad investment and have to take out a loan to pay the bills as they pile up. Don't worry, you might win the lottery or hit the jackpot and pick up money. At the end of every month, you get paid. Play as many months as you like, pay off all your bills and figure out how much money you've got left. Whoever has the most money is the winner. For 2-4 players.
adapted from the product website:
The object of this board game is to teach young people to stay out of debt and adults to become debt free. It's played with 15 dimes per person. The first person to complete their money tree is the winner. Learn to build an emergency fund, use wisdom in making purchases (is it really needed or just wanted), pay off credit cards, learn about compound interest and IRAs to plan for retirement. The person who wins the game receives the remaining dimes in the center money tree and divides them into three envelopes – saving (as for college), giving (tithing, birthday/Christmas gifts) and spending (for something they really need). It is designed for up to 4 players from age 6 to adult.