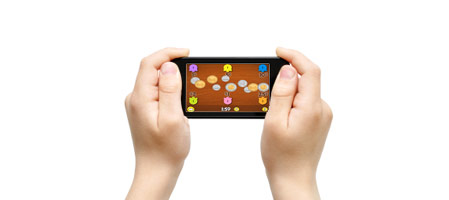 The four mobile apps below help make learning important financial concepts fun.
adapted from the product website:
This app provides parents with a practical and fun way to help teach their children about the concepts and value of money. It uses a variety of interactive games and activities that will engage children's imaginations so they can have fun while they gain important building blocks for future money sense. Reward coins are earned for every game played, which can then be used to buy stickers for their very own sticker book. Kids will enjoy playing, earning, saving, and spending with Leo the Lion, their friendly guide throughout.
adapted from the product website:
This app teaches kids how to count money and give change.
adapted from the product website:
MoneyTrail is a money management app that organizes the financial transactions between parents and their kids. We don't handle your kid's money. We just keep track of it for you. In the hustle and bustle of today's busy world, MoneyTrail can make this part of parenting a little easier.
adapted from the product website:
This app helps your kids learn the real rewards of saving. Download Save! The Game, and you'll run, jump and dodge your way through a fantastic world, collecting all the virtual money you can find before time runs out. But avoid the iWannas! iWannas are those impulse items that pull at your cash: sodas, candy, cheap toys, and more. iWannas roam around aimlessly, but if they collide with any money–or with you–they'll take it. So if you want to hang onto your money, you've got to get it to the banks. That's the key to advancing to the next level and winning Save! The Game.