2012 FOX Fall Forum Keynote Speakers

Richard Haass, President, Council on Foreign Relations
Dr. Richard Haass is president of the Council on Foreign Relations, a position he has held since July 2003. The Council on Foreign Relations is an independent, nonpartisan membership organization, think tank and publisher dedicated to being a resource for its members, government officials, business executives, journalists, educators and students,civic and religious leaders and other interested citizens in order to help them better understand the world and the foreign policy choices facing the United States and other countries. Click here to learn more
Mark Halperin, TIME and MSNBC Correspondent and author of "Game Change"
Mark Halperin, editor-at-large and senior political analyst for TIME, covers politics, elections and government for the magazine and TIME.com. Halperin is also the creator and author of TIME.com's "The Page," a news and analysis tip sheet that gathers and edits the latest political stories, campaign ads, TV clips, videos and campaign reactions from every news source, along with Halperin's own analysis. In addition, Halperin is senior political analyst for MSNBC, where he appears regularly on Morning Joe and other programs on the cable channel. Click here to learn more
FOX Fall Forum Speakers
Jill Barber, Cymi, Ltd.
Jill recently transitioned from her position as VP and CFO of CYMI, Ltd., to her current role as Chief Client Service Officer. Jill's expertise is in financial, tax, estate planning, and risk management. She joined CYMI, a robust wealth advisory services firm, in 1999, one month prior to the sale of the Iams Company to Proctor & Gamble. Since then, Jill has been involved in hundreds of successful business and philanthropic transactions that have helped the Mathile Family to change the landscape of the Dayton region and several places around the world.

Jean L.P. Brunel, Brunel Associates, LLC
Jean is the managing principal of Brunel Associates, a firm founded in 2001 and offering wealth management consulting services to ultra-affluent individuals and those who serve them. He also spent time as Chief Investment Officer of JP Morgan's global private bank, CIO of Private Asset Management at US Bancorp and, most recently, CIO of GenSpring Family Offices. He has been the editor of the "Journal of Wealth Management" since its founding in 1998, and the author of the book "Integrated Wealth Management: The New Direction for Portfolio Managers," as well as many peer-reviewed articles. During his more than 35 year career, Jean has been based in the U.S., Japan, Hong Kong, Singapore and Australia, and served clients around the world.  His three most notable areas of focus have been tax-aware investing, goals-based wealth management and the role of alternative assets in balanced portfolios.  In 2011, Jean received the prestigious C. Stewart Sheppard Award from the CFA Institute; this award is presented annually to an individual CFA charter holder in recognition of outstanding contributions in fostering the education of professional investors and the development of programs and publications to encourage continuing education in the investment profession.  In June 2012, Jean was named the 2012 Multi-Family Office Chief Investment Officer of the Year by Family Office Review.

Stephen Campisi, U.S. Trust
Stephen Campisi has been the Director of Institutional Investments and Portfolio Manager for Endowments and Foundations at U.S. Trust since 2004. He serves as an internal consultant advising portfolio managers on asset allocation, spending policy, risk analysis, manager selection. He specializes in thought leadership and innovation, bond portfolio management and performance analysis. Stephen is a course instructor at the CFA Institute where his presentations have been aimed at communicating technical information in a highly intuitive manner. 

Gregory D. Curtis, Greycourt & Co., Inc.
Gregory Curtis is the chairman and founder of Greycourt & Co., Inc., an open-architecture wealth advisory firm serving substantial families and select endowments on a global basis. Prior to founding Greycourt, Greg served for many years as president of a family office for a branch of the Mellon family and as president of the Laurel Foundation. Greg is the author of Creative Capital (2004) and The Stewardship of Wealth (2012), and he is also the author of numerous white papers on a variety of investment topics. Greg writes a blog for The Alliance Report.

Ann M. Dugan, Institute for Entrepreneurial Excellence
Ann Dugan is the founder of the Institute for Entrepreneurial Excellence, a self-sustaining Institute of the Joseph M. Katz Graduate School of Business at the University of Pittsburgh created to foster the growth and development of family businesses and entrepreneurial firms. Ann is an experienced author, lecturer and family business consultant with more than 25 years in the areas of family business, strategic planning, franchising and the development of the successful entrepreneurial firm. A frequent contributor to articles published in Fortune, Inc, New York Times, Entrepreneur, Wall Street Journal, Washington Post, Pittsburgh Post-Gazette and the Business Times, Ms. Dugan is also the editor and co-author of two books: Franchising 101 and  A Woman's Place ; The Crucial Roles of Women in Family Business.
W. Ben Hunt, Ph.D., TIG Procella Fund
Ben Hunt is Portfolio Manager of the TIG Procella Fund, a long/short equity hedge fund focused on policy-driven catalysts – the political, legal, and regulatory events that move security prices up or down regardless of market correlation and volatility. Ben has spent his professional life studying the impact of politics on markets. He was a tenured professor in political science with a 10-year academic career at Southern Methodist University and New York University. He has authored or co-authored two books on international politics, including one on the European coalition.

John Jonson, Capricorn Investment Group
John Jonson is a Managing Principal at Capricorn Investment Group and a Principal Advisor to CHSO. John began his career at Capricorn as Chief Operating Officer in 2004, with responsibility for all operational aspects of the firm. He now directs Strategic Business Development for Capricorn and its affiliates, including CHSO and Virgo. Before Capricorn, John was CFO and Partner at Sanderling Ventures, a biomedical venture capital firm with over $1 billion under management. Prior to that, John was CFO of Iospan Wireless in San Jose, CA which pioneered non-line-of-sight wireless broadband technology and was backed by some of the top venture firms in Silicon Valley. John also spent three years at Cisco Systems on the finance staff from 1997 to 2000, and before that was a member of General Motors' finance and business development teams in Detroit, Tokyo, and Singapore. John received a BA in Public Policy from Duke University and an MBA with high honors from the International Business Program at the Moore School at the University of South Carolina. He now serves on the Moore School's Board of Trustees, and is Chairman of the Board's Finance and Investment Committee.

Paul R. Judy
Paul R. Judy is the former CEO of investment banking firm A. G. Becker and the founder of the Symphony Orchestra Institute. He was the 2002 recipient of the Gold Baton Award of the American Symphony Orchestra League, an award given annually to those whose contributions to the American orchestra world extend far beyond a single orchestra to influence and advance symphonic music throughout the country. He has sat on the boards of some 15 public and privately owned corporations, including Borg-Warner, Mallinckrodt, Robert Bosch North America, MidCon, NICOR, Raymond, DeKalb and Chicago Pacific

Dirk Jungé, Pitcairn
Dirk Jungé is Chairman and Chief Executive Officer of Pitcairn,a recognized global leader in the specialized multi-family office marketplace. He has been an innovator and leader in the family office for over 30 years. A fourth generation member of the Pitcairn family, he has served in numerous departments including investments, marketing, and client services. He was instrumental in re-establishing the firm as a multi-family office in 1987, and led Pitcairn's pioneering transition to a 100% open architecture investment platform.
Dr. Greg McCann, Family Enterprise Center
Dr. Greg McCann is a full professor at Stetson University. He is the founder, creator, and director (1998-2006 and 2010-present) of the Family Enterprise Center which has not only been acknowledged with four international awards, but has created the nation's second minor and first major in family enterprise. He is a lawyer and CPA. Beyond academic publications he writes for various family enterprise publications with his most recent book for the next generation entitled: When Your Parents Sign the Paychecks (JIST). He is the founder of the McCann Consulting Group, and noted speaker on topics related to family enterprise.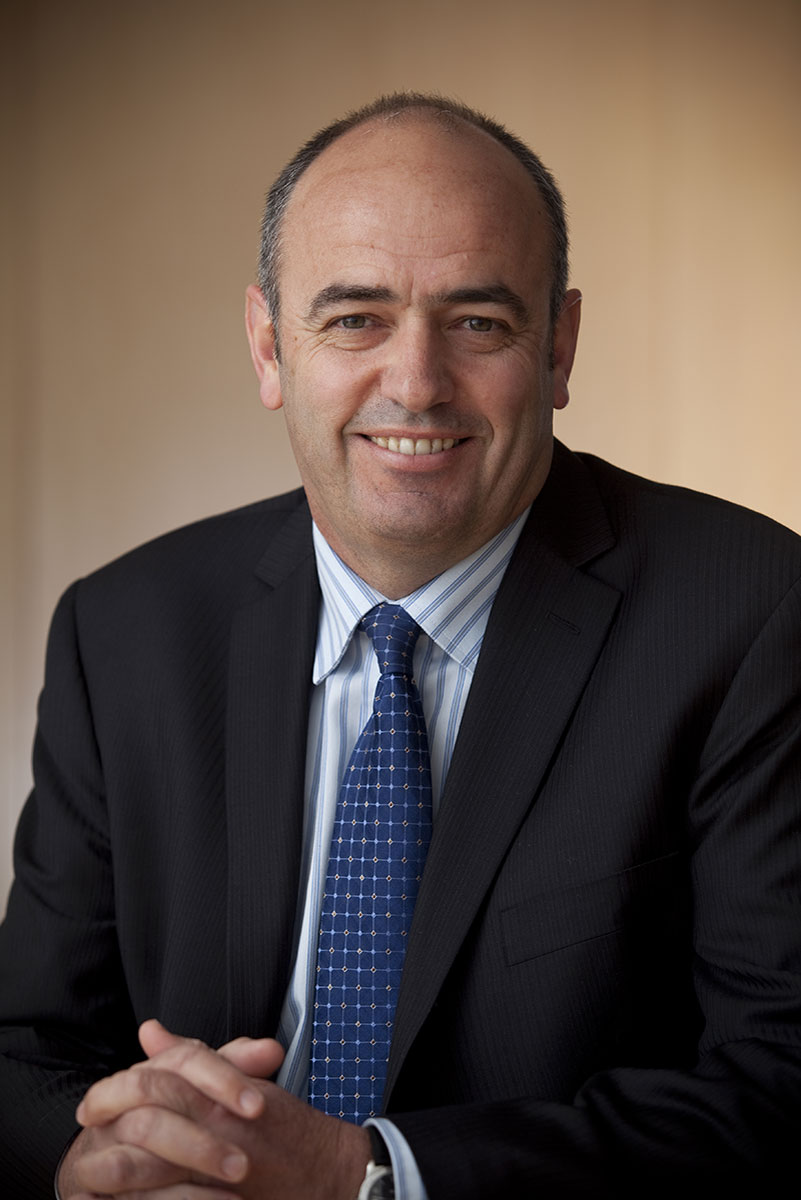 Neil McKay, Todd Family Office
Neil McKay is the Chief Executive of the Todd Family Office in New Zealand, where he is responsible for the strategic direction and management of this single family office. In recent years, Neil has led the Office's transition from an office with the family business to a standalone family office with a strong customer focus and best practice governance and planning processes. Neil has a background in finance, investment and general management and has had a number of roles with Todd since joining in 2002.

Drew McMorrow, Ballentine Partners
As the President of Ballentine Partners, Drew is responsible for the overall management of the company. Drew also works directly with families, advising them on all aspects of their financial lives. In addition to the more traditional areas of wealth management, including investment, estate, insurance, tax and philanthropic planning, Drew leverages his consulting background to help families with their direct ventures and real estate opportunities. He also has a specialized expertise in helping families build and realize a vision for their foundation, integrating its planning with the family's values, and helping his clients generate a sense of reward and accomplishment from their philanthropy.

Mary Mewha, Abbot Downing
Mary Mewha is the regional managing director of Abbot Downing's Northwest team covering northern California and states in the Pacific Northwest and Mountain region. Based out of San Francisco, Maryis responsible for Abbot Downing operations in the San Francisco and Denver offices. She oversees and aligns strategy specific to the Northwest region across all of Abbot Downing's service lines.Mary has 20 years of wealth management experience, 35 years in financial services. Before joining Wells Fargo, she launched and was head of family wealth at First Republic Bank. She became regional president of Northern California for US Trust after launching and building the first family wealth effort outside of New York in San Francisco.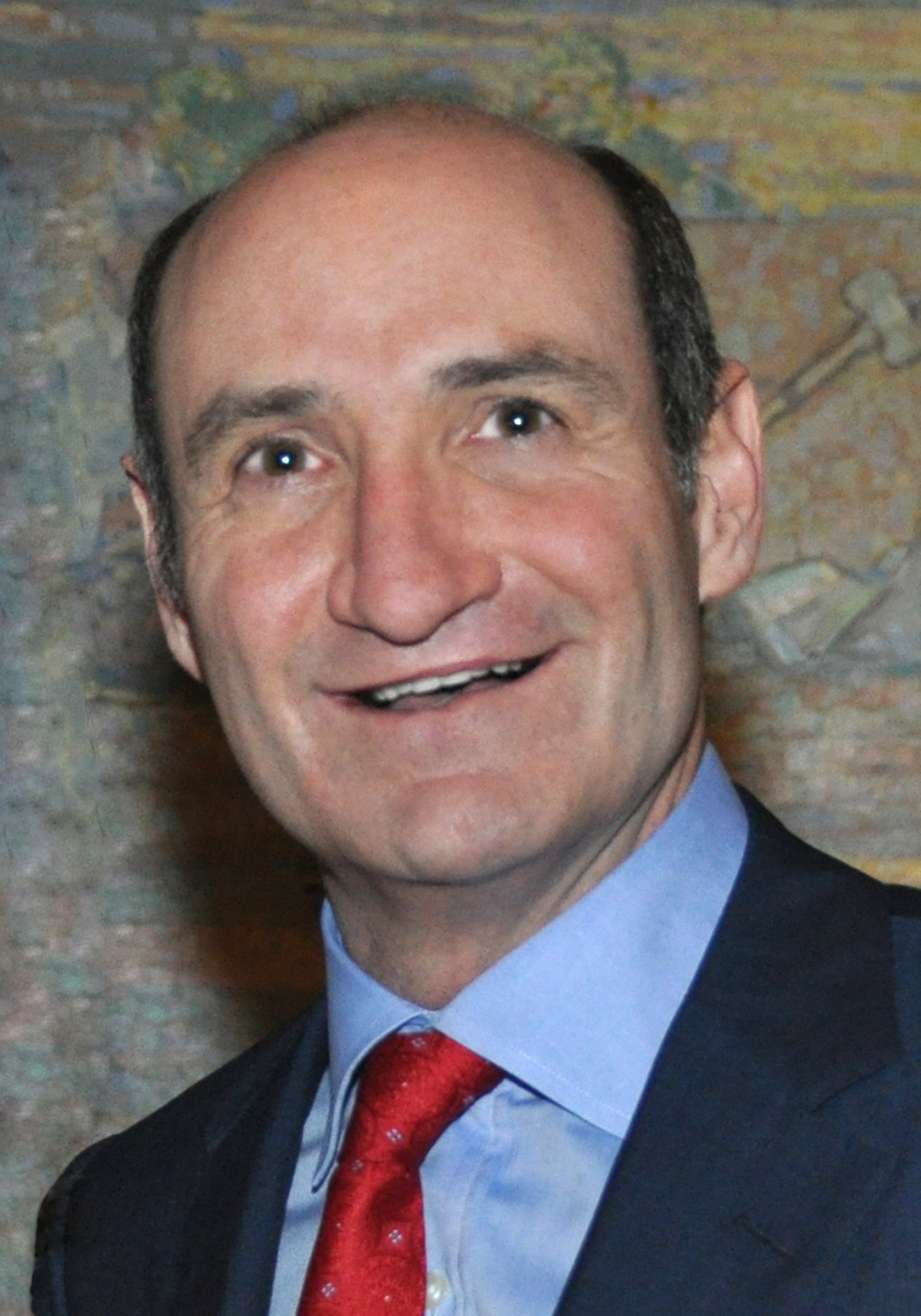 Peter O'Neill, Rockefeller Financial
Peter M. O'Neil chairs the 5600 Operating Committee for the Rockefeller Family Office. He chairs the Finance/Investment Committee of the Rockefeller Family Fund and was president of the Rockefeller Family Fund from 2001-2004. He is a director of Rockefeller Financial, serves on its Finance Committee, and chairs its Nominating-Governance Committee. Mr. O'Neill is also a director of Meriwether Capital L.L.C., a private equity firm, and of several private companies.

W. Jackson Parham, Eton Advisors
W. Jackson Parham, Jr. is Partner and Chief Investment Officer of Eton Advisors' Investment Group, where he manages the strategic relationship with CTC Consulting, and works closely with family clients where he is responsible for the overall integrated investment process. Prior to co-founding Eton Advisors, Mr. Parham served as CIO of the UBS Multi-Family Group and served as CIO and founding principal of the US Trust MFO Group, where he was a member of the Investment Strategy Committee, Open Architecture Investment Committee, and the Investment Committee of CTC Consulting.
Luther Ragin, Global Impact Investing Network
Luther M. Ragin, Jr. is the Chief Executive Officer of the Global Impact Investing Network (GIIN), a nonprofit organization dedicated to increasing the scale and effectiveness of impact investing.  The GIIN builds critical infrastructure and supports activities, education, and research that help accelerate the development of more robust impact investing industry.
Luther is a member of the board of directors of Social Finance U.S., the GIIN, and the Threshold Group. He is an adjunct lecturer in public policy at the Harvard Kennedy School and a senior research fellow at the Hauser Center for Nonprofit Organizations.
Bill Sanderson, McGuireWoods LLP
Mr. Sanderson is part of the McGuireWood's Fiduciary Advisory Services and Private Wealth Services groups. He represents both high-net worth individuals and families on a variety of sensitive and complex estate and business planning matters. His practice focuses on the areas of estate planning and estate and trust administration.

Jill Shipley, GenSpring Family Offices
Jill Shipley is Director of Next Generation Education at GenSpring Family Offices and is responsible for developing and delivering effective learning through a variety of educational programs, case studies, white papers.  A noted speaker on the topic of next generation education, Jill has been featured in such publications as The International Journal of Learning and Generations Magazine.  She has also been cited in Barron's as well as in When Your Parents Sign the Paychecks by Dr. Greg McCann.

Julia Sze, Sonen Capital, LLC
Julia Sze is a managing director of Sonen Capital LLC, where she is involved in the creation and management of institutional quality impact investment products. Julia has over twenty years of experience in the investment management field, with a specialization in emerging markets and alternative investments. Julia serves on the investment committees of the Marin Community Foundation and the Mill Valley Public Schools Endowment. She is an advisory board member of the Global Social Venture competition, the world's preeminent social business plan competition.  She is also a member of the Finance Committee of the Opportunity Fund, a Bay Area based microlender; and is treasurer and a board member of Wildcare, an environmental education and wildlife rehabilitation center.
FOX Speakers & Facilitators 

Charles B. Grace, III, Senior Consultant
Charles B. Grace, III is senior consultant at FOX. Charlie works on strategic planning projects for families and family offices as well as wealth management advisor clients. He has more than 20 years experience in the family office community advising high-net-worth families and has been quoted in various publications on the subject of private wealth management, including The Wall Street Journal, Financial Times, and Worth Magazine. In addition to his responsibilities at FOX, Charlie has been active on the Board of the single family office Ashbridge, LLC since 1992 and in 2010 was named President. He is a Trustee and member of the Investment Committee of the non-profit Tuttle Fund, Inc. in New York City.  
Ruth Easterling, Managing Director, Member Services
Ruth Easterling is Managing Director, Member Services. In her role, Ms. Easterling leads all of the firm's member services activities, and m anages the teams who deliver conferences, educational forums, webinars, website resources and member communications annually. She has overseen marketing and drove the redesign and brand initiative that differentiates FOX today.In her current Role, Ms. Easterling has expanded the educational programs and services available to FOX membership.  FOX now offers three industry forums, a comprehensive webinars featuring timely topics of the industry and includes a robust library of replays available for members.  Programming addresses the many facets of wealth management, from family dynamics to the most sophisticated strategies in investment planning.

Sara Hamilton, Founder and CEO
A recognized visionary in the private wealth community, Sara provides strategic direction for FOX and leads the development of programs and services supporting wealthy individuals, family office executives, and wealth advisory firms globally. For the past three years, she has been named as one of the "Top 50 Women in Wealth Management" by Wealth Manager. Sara is the co-author of Family Legacy and Leadership: Preserving True Family Wealth in Challenging Times and serves on the executive education faculty of the University of Chicago Booth School of Business for the "Private Wealth Management" course offered twice a year in Chicago.
David Lincoln, Managing Director, Research
David Lincoln joined Family Office Exchange as Managing Director of Research in April 2007. Formerly practice manager for The VIP Forum of the  Corporate Executive Board, which serves as a best practices research advisor to 400 leading financial organizations in 42 countries, Mr. Lincoln brings to his role 13 years of research product development and delivery expertise. Previously, he held research-related positions at the Goldman Sachs Group in New York, where he completed the firm's first complete research analysis of private wealth management, and the Institute for International Economics, where he assisted institute fellows with research focusing on international trade and economic issues.

Mariann Mihailidis, Managing Director, Councils
Mihailidis serves as managing director and consultant to family office members of the Family Office Exchange. In her role she oversees the management of all domestic family office relationships. As a practicing tax and estate-planning attorney, she develops strategies in wealth transfer issues, taxes, and corporate structures. Ms. Mihailidis has served as an executor and trustee, and her fiduciary responsibilities included administrative, legal, and accounting duties of various trusts and estates. Prior to joining FOX in 1996, Ms. Mihailidis worked in one of America's leading family offices for four years as an accounting manager for the family's investment partnerships and operating companies. 

Alexandre Monnier, President
Alexandre, who has extensive experience in creating, marketing, and delivering premium services in the private aviation and healthcare industries, plays a significant role in the next phase of growth for FOX, which includes the launch of the FOX Wealth Center website, introduction of three new advisor directories, expansion of the successful workshop program, and development of appropriate local membership models outside the U.S. He has executive-level experience at PinnacleCare and Bombardier Skyjet and served 10 years as a management consultant for firms in the U.S. and Europe.

Karen Neal, Managing Director, Consulting
Karen Neal is managing director of the Family Office Exchange (FOX) consulting group, where she works with family groups to bring processes and solutions to the challenges of preserving family wealth, including refining of business strategy to address transitions and changing needs of the family and firm. Her work with families has included development of family enterprise strategy, operational assessment of the family office, selection of wealth advisors, and wealth management industry education. She is a frequent speaker on the topic of family office best practices. Ms. Neal brings to her clients more than 20 years of consulting experience with an extensive background in the valuation of closely held businesses for estate and gift tax planning, merger and acquisition, and financial planning purposes.

Margaret Vaughn Robinson, Senior Consultant
Margaret  is a consultant to and strategic partner of FOX and is president of MCV Consulting, a Houston-based consultancy specializing in corporate strategy formation, leadership development and family legacy and leadership planning. With over 15 years of experience in her field, Margaret is a trusted advisor to a sophisticated client base of wealth owners, CEOs and boards of directors. Margaret has worked with numerous families and advisors throughout the U.S. and abroad designing and facilitating processes for the development of enterprise strategy, leadership succession planning and owner education. Margaret serves on the boards of the Greater Houston Salvation Army and The Texas Lyceum and was named one of "Houston's 50 Most Influential Woman" in January 2012 by Houston Woman Magazine.